Doing Anthropology
Anthropology: 25 Concepts in Anthropology:
What is Cultural Anthropology? An Introduction by Jack David Eller
Why Cultural Anthropology is important
Anthropology Careers
Jobs for Cultural Anthropology Majors : Career Counseling
Cultural Anthropologist: Why Girls Should Consider a Career in Anthropology – Joanna Davidson Career
Why I chose to major in Anthropology
Is an Anthropology Major Worth It?
What should I do with my life? | Charlie Parker | TEDxHeriotWattUniversity
Why your major will never matter | Megan Schwab | TEDxFSU
An introduction to the discipline of Anthropology
Ethnography: Ellen Isaacs at TEDxBroadway
What is Ethnography and how does it work?
Understanding Ethnography
Ethnography and Theory with Didier Fassin – Conversations with History
Critique of Humanitarian Reason | Didier Fassin
How Culture Drives Behaviours | Julien S. Bourrelle | TEDxTrondheim
Everything you always wanted to know about culture | Saba Safdar | TEDxGuelphU
Corporate Anthropology: Michael Henderson at TEDxAuckland
Franz Boas – The Shackles of Tradition
What is ETHNOGRAPHIC FILM? What does ETHNOGRAPHIC FILM mean? ETHNOGRAPHIC FILM meaning & explanation
Seeing Anthropology – An Ethnographic Film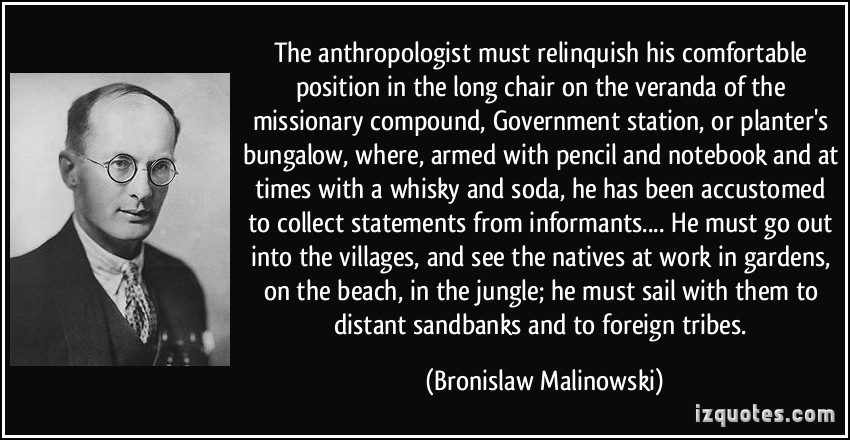 Tales From The Jungle Malinowski Part 1 of 6
Tales From The Jungle Malinowski Part 2 of 6
Tales From The Jungle Malinowski Part 3 of 6
Tales From The Jungle Malinowski Part 4 of 6
Tales From The Jungle Malinowski Part 5 of 6
Tales From The Jungle Malinowski Part 6 of 6
Nanook of the North (1922) – Classic Documentary
Coming of Age: Margaret Mead – IMPROVED COPY
Margaret Mead and Samoa – A difference of opinion
Tales from the Jungle: Margaret Mead
Margaret Mead, Herman Khan, William Irwin Thompson – nuclear power
Margaret Mead Interview
An interview of the anthropologist Sir Edmund Leach
Start with why — how great leaders inspire action | Simon Sinek | TEDxPugetSound
TEDxMaastricht – Simon Sinek – "First why and then trust"
The Skill of Humor | Andrew Tarvin | TEDxTAMU
Trust at Work: An Anthropological Approach: Joel Lesley Rozen at TEDxCarthage
Anthropological fieldwork in a Gurung village
The Men Who Hunted Heads
John Barker. Film 1. Childhood, Education and Anthropology in the Pacific
John Barker. Film 2. Fieldwork among the Maisin people and the Study of Christianity
Anthropological fieldwork; a personal account in Nepal
Marshall Sahlins: Anthropology
Full interview with Clifford Geertz – part one
Interview with Clifford Geertz, part two
Introducing Anthropology: Development and Culture Change – Associate Professor Greg Downey
Jim Freedman. Film 1. Loving New Worlds. Childhood and Education
Jim Freedman. Film 2. Doing a PhD in Anthropology in the United States and Fieldwork in Rwanda
Jim Freedman. Film 3. Exploring Localities of the World as a Consultant in Development Issues
Jim Freedman.Film 4. Quebec Anthropology and Black Communities of Nova Scotia
Jim Freedman. Film 5. Key issues in Development and Anthropology
Jim Freedman. Film 6. The World has changed. Anthropology, Development and Justice
How to escape education's death valley | Sir Ken Robinson
Do schools kill creativity? | Sir Ken Robinson
V.O. Complete. "Teaching is an art". Ken Robinson, educator and writer
In this video, the British educator and writer Ken Robinson talks about the importance of teachers. He thinks of teaching as an art and ensures that it is one of the most demanding professions that exist. Robinson, calls for conversation and dialogue as a fundamental part of the learning process. "The great teachers are students, and the great students are teachers," he concludes.
Sir Ken Robinson Keynote Speaker at the 2018 Better Together: California Teachers Summit
At the 2018 Better Together: California Teachers Summit, Sir Ken Robinson, a leading education and creativity expert, delivered the keynote address from the Summit's headquarters at Cal State Fullerton. Sir Ken's thought-provoking speech challenged California's teachers to transform our education system by building personal relationships and developing the appetite and curiosity of learners. Because, as he put it, "when the conditions are right, miracles happen everywhere."
Marshall Sahlins talk on 'The culture of Material Value and the Cosmography of Difference'
Cargo Cult
Anthropological fieldwork in Papua New Guinea, Part I: Moral and Scientific Considerations
Anthropological Fieldwork in Papua New Guinea, Part II: Moral and Scientific Considerations
Cultures of the World – 04 – Fieldwork And The Anthropological Method
How to stop screwing yourself over | Mel Robbins | TEDxSF
David Young. Film 1. Childhood, Education, Religion and Anthropology
Introduction to Cultural Anthropology – Course Overview
Lecture 1 – Introduction to Anthropology
lecture 2
lecture 3
Lecture 4 Part 1-Language and Communication
Lecture 4 part 2
Lecture 6 – Getting Food
Lecture 7- Economics
Lecture 8 Sex and Marriage
Lecture 9 – Social Stratification
Lecture 10 – Family, Kinship, and Descent
Marshall Sahlins
Read Full Post
|
Make a Comment
(
None so far
)
Recently on Pronk Palisades…