Archive for September, 2019
Posted on September 17, 2019. Filed under: American History, Anthropology, Blogroll, British History, College, Culture, Documentary, Economics, Education, Enlightenment, European History, Freedom, history, Investments, Language, Law, Life, People, Philosophy, Photos, Psychology, Science, Social Sciences, Sociology, Wealth, Wisdom, Work, Writing | Tags: Anthropology Field Work, Didier Fassin, Ellen Isaacs, Ethnographic Film, Ethnography, Gurung village, Julien S. Bourrelle, Margaret Mead and Samoa, Michael Henderson, Nanook of the North, Saba Safdar, Tales From The Jungle Malinowski, Videos |

Doing Anthropology
Anthropology: 25 Concepts in Anthropology:
What is Cultural Anthropology? An Introduction by Jack David Eller
Why Cultural Anthropology is important
Anthropology Careers
Jobs for Cultural Anthropology Majors : Career Counseling
Cultural Anthropologist: Why Girls Should Consider a Career in Anthropology – Joanna Davidson Career
Why I chose to major in Anthropology
Is an Anthropology Major Worth It?
What should I do with my life? | Charlie Parker | TEDxHeriotWattUniversity
Why your major will never matter | Megan Schwab | TEDxFSU
An introduction to the discipline of Anthropology
Ethnography: Ellen Isaacs at TEDxBroadway
What is Ethnography and how does it work?
Understanding Ethnography
Ethnography and Theory with Didier Fassin – Conversations with History
Critique of Humanitarian Reason | Didier Fassin
How Culture Drives Behaviours | Julien S. Bourrelle | TEDxTrondheim
Everything you always wanted to know about culture | Saba Safdar | TEDxGuelphU
Corporate Anthropology: Michael Henderson at TEDxAuckland
Franz Boas – The Shackles of Tradition
What is ETHNOGRAPHIC FILM? What does ETHNOGRAPHIC FILM mean? ETHNOGRAPHIC FILM meaning & explanation
Seeing Anthropology – An Ethnographic Film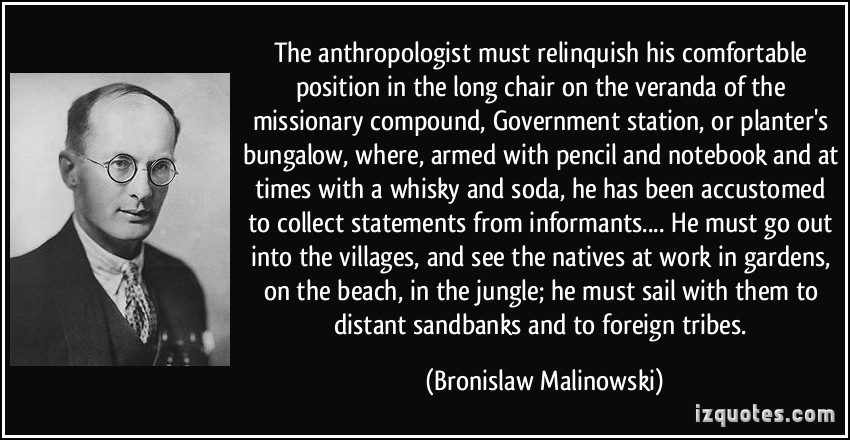 Tales From The Jungle Malinowski Part 1 of 6
Tales From The Jungle Malinowski Part 2 of 6
Tales From The Jungle Malinowski Part 3 of 6
Tales From The Jungle Malinowski Part 4 of 6
Tales From The Jungle Malinowski Part 5 of 6
Tales From The Jungle Malinowski Part 6 of 6
Nanook of the North (1922) – Classic Documentary
Coming of Age: Margaret Mead – IMPROVED COPY
Margaret Mead and Samoa – A difference of opinion
Tales from the Jungle: Margaret Mead
Margaret Mead, Herman Khan, William Irwin Thompson – nuclear power
Margaret Mead Interview
An interview of the anthropologist Sir Edmund Leach
Start with why — how great leaders inspire action | Simon Sinek | TEDxPugetSound
TEDxMaastricht – Simon Sinek – "First why and then trust"
The Skill of Humor | Andrew Tarvin | TEDxTAMU
Trust at Work: An Anthropological Approach: Joel Lesley Rozen at TEDxCarthage
Anthropological fieldwork in a Gurung village
The Men Who Hunted Heads
John Barker. Film 1. Childhood, Education and Anthropology in the Pacific
John Barker. Film 2. Fieldwork among the Maisin people and the Study of Christianity
Anthropological fieldwork; a personal account in Nepal
Marshall Sahlins: Anthropology
Full interview with Clifford Geertz – part one
Interview with Clifford Geertz, part two
Introducing Anthropology: Development and Culture Change – Associate Professor Greg Downey
Jim Freedman. Film 1. Loving New Worlds. Childhood and Education
Jim Freedman. Film 2. Doing a PhD in Anthropology in the United States and Fieldwork in Rwanda
Jim Freedman. Film 3. Exploring Localities of the World as a Consultant in Development Issues
Jim Freedman.Film 4. Quebec Anthropology and Black Communities of Nova Scotia
Jim Freedman. Film 5. Key issues in Development and Anthropology
Jim Freedman. Film 6. The World has changed. Anthropology, Development and Justice
How to escape education's death valley | Sir Ken Robinson
Do schools kill creativity? | Sir Ken Robinson
V.O. Complete. "Teaching is an art". Ken Robinson, educator and writer
In this video, the British educator and writer Ken Robinson talks about the importance of teachers. He thinks of teaching as an art and ensures that it is one of the most demanding professions that exist. Robinson, calls for conversation and dialogue as a fundamental part of the learning process. "The great teachers are students, and the great students are teachers," he concludes.
Sir Ken Robinson Keynote Speaker at the 2018 Better Together: California Teachers Summit
At the 2018 Better Together: California Teachers Summit, Sir Ken Robinson, a leading education and creativity expert, delivered the keynote address from the Summit's headquarters at Cal State Fullerton. Sir Ken's thought-provoking speech challenged California's teachers to transform our education system by building personal relationships and developing the appetite and curiosity of learners. Because, as he put it, "when the conditions are right, miracles happen everywhere."
Marshall Sahlins talk on 'The culture of Material Value and the Cosmography of Difference'
Cargo Cult
Anthropological fieldwork in Papua New Guinea, Part I: Moral and Scientific Considerations
Anthropological Fieldwork in Papua New Guinea, Part II: Moral and Scientific Considerations
Cultures of the World – 04 – Fieldwork And The Anthropological Method
How to stop screwing yourself over | Mel Robbins | TEDxSF
David Young. Film 1. Childhood, Education, Religion and Anthropology
Introduction to Cultural Anthropology – Course Overview
Lecture 1 – Introduction to Anthropology
lecture 2
lecture 3
Lecture 4 Part 1-Language and Communication
Lecture 4 part 2
Lecture 6 – Getting Food
Lecture 7- Economics
Lecture 8 Sex and Marriage
Lecture 9 – Social Stratification
Lecture 10 – Family, Kinship, and Descent
lecture 11 – Grouping by Gender, Age, Common Interest, and Social Class
Lecture 12 – Politics, Power, and Violence
Lecture 13 – Religion and Magic
Lecture 14 – The Arts
Lecture 15 – The Processes of Change
lecture 16
Marshall Sahlins
From Wikipedia, the free encyclopedia
Jump to navigationJump to search
Marshall David Sahlins (/ˈsɑːlɪnz/ SAH-linz; born December 27, 1930) is an American anthropologist best known for his ethnographic work in the Pacific and for his contributions to anthropological theory. He is currently Charles F. Grey Distinguished Service Professor Emeritus of Anthropology and of Social Sciences at the University of Chicago.[1]
Biography
Sahlins was born in Chicago. He was of Russian Jewish descent but grew up in a secular, non-practicing family. His family claims to be descended from Baal Shem Tov, a mystical rabbi considered to be the founder of Hasidic Judaism. Sahlin's mother admired Emma Goldman and was a political activist as a child in Russia.[2]
Sahlins received his Bachelor of Arts and Master of Arts degrees at the University of Michigan where he studied with evolutionary anthropologist Leslie White. He earned his PhD at Columbia University in 1954. There his intellectual influences included Eric Wolf, Morton Fried, Sidney Mintz, and the economic historian Karl Polanyi.[3] After receiving his PhD, he returned to teach at the University of Michigan. In the 1960s he became politically active, and while protesting against the Vietnam War, Sahlins coined the term for the imaginative form of protest now called the "teach-in," which drew inspiration from the sit-in pioneered during the civil rights movement.[4] In 1968, Sahlins signed the "Writers and Editors War Tax Protest" pledge, vowing to refuse tax payments in protest against the Vietnam War.[5] In the late 1960s, he also spent two years in Paris, where he was exposed to French intellectual life (and particularly the work of Claude Lévi-Strauss) and the student protests of May 1968. In 1973, he took a position in the anthropology department at the University of Chicago, where he is currently the Charles F. Grey Distinguished Service Professor of Anthropology Emeritus. His commitment to activism has continued throughout his time at Chicago, most recently leading to his protest over the opening of the University's Confucius Institute[6][7] (which later closed in the fall of 2014).[8] On February 23, 2013, Sahlins resigned from the National Academy of Sciences to protest the call for military research for improving the effectiveness of small combat groups and also the election of Napoleon Chagnon. The resignation followed the publication in that month of Chagnon's memoir and widespread coverage of the memoir, including a profile of Chagnon in the New York Times magazine.[9][10]
Alongside his research and activism, Sahlins trained a host of students who went on to become prominent in the field. One such student, Gayle Rubin, said: "Sahlins is a mesmerizing speaker and a brilliant thinker. By the time he finished the first lecture, I was hooked."[11]
In 2001, Sahlins became publisher of Prickly Pear Pamphlets, which was started in 1993 by anthropologists Keith Hart and Anna Grimshaw, and was renamed Prickly Paradigm Press. The imprint specializes in small pamphlets on unconventional subjects in anthropology, critical theory, philosophy, and current events.[12]
His brother was the writer and comedian Bernard Sahlins (1922–2013).[13] His son, Peter Sahlins, is a historian.[14]
Work
Sahlins is known for theorizing the interaction of structure and agency, his critiques of reductive theories of human nature (economic and biological, in particular), and his demonstrations of the power that culture has to shape people's perceptions and actions. Although his focus has been the entire Pacific, Sahlins has done most of his research in Fiji and Hawaii.
"The world's most 'primitive' people have few possessions, but they are not poor. Poverty is not a certain small amount of goods, nor is it just a relation between means and ends; above all it is a relation between people. Poverty is a social status. As such it is the invention of civilization. It has grown with civilization, at once as an invidious distinction between classes and more importantly as a tributary relation."
Sahlins (1972)[15]
Early work
Sahlins's training under Leslie White, a proponent of materialist and evolutionary anthropology at the University of Michigan, is reflected in his early work. In his Evolution and Culture (1960), he touched on the areas of cultural evolution and neoevolutionism. He divided the evolution of societies into "general" and "specific". General evolution is the tendency of cultural and social systems to increase in complexity, organization and adaptiveness to environment. However, as the various cultures are not isolated, there is interaction and a diffusion of their qualities (like technological inventions). This leads cultures to develop in different ways (specific evolution), as various elements are introduced to them in different combinations and on different stages of evolution.[1] Moala, Sahlins's first major monograph, exemplifies this approach.
Contributions to economic anthropology
Stone Age Economics (1972) collects some of Sahlins's key essays in substantivist economic anthropology. As opposed to "formalists," substantivists insist that economic life is produced through cultural rules that govern the production and distribution of goods, and therefore any understanding of economic life has to start from cultural principles, and not from the assumption that the economy is made up of independently acting, "economically rational" individuals. Perhaps Sahlins's most famous essay from the collection, "The Original Affluent Society," elaborates on this theme through an extended meditation on "hunter-gatherer" societies. Stone Age Economics inaugurated Sahlins's persistent critique of the discipline of economics, particularly in its Neoclassical form.
Contributions to historical anthropology
After the publication of Culture and Practical Reason in 1976, his focus shifted to the relation between history and anthropology, and the way different cultures understand and make history. Of central concern in this work is the problem of historical transformation, which structuralist approaches could not adequately account for. Sahlins developed the concept of the "structure of the conjuncture" to grapple with the problem of structure and agency, in other words that societies were shaped by the complex conjuncture of a variety of forces, or structures. Earlier evolutionary models, by contrast, claimed that culture arose as an adaptation to the natural environment. Crucially, in Sahlins's formulation, individuals have the agency to make history. Sometimes their position gives them power by placing them at the top of a political hierarchy. At other times, the structure of the conjuncture, a potent or fortuitous mixture of forces, enables people to transform history. This element of chance and contingency makes a science of these conjunctures impossible, though comparative study can enable some generalizations.[16] Historical Metaphors and Mythical Realities (1981), Islands of History (1985), Anahulu (1992), and Apologies to Thucydides (2004) contain his main contributions to historical anthropology.
Islands of History sparked a notable debate with Gananath Obeyesekere over the details of Captain James Cook's death in the Hawaiian Islands in 1779. At the heart of the debate was how to understand the rationality of indigenous people. Obeyesekere insisted that indigenous people thought in essentially the same way as Westerners and was concerned that any argument otherwise would paint them as "irrational" and "uncivilized". In contrast Sahlins argued that each culture may have different types of rationality that make sense of the world by focusing on different patterns and explain them within specific cultural narratives, and that assuming that all cultures lead to a single rational view is a form of eurocentrism.[1]
Centrality of culture
Over the years, Sahlins took aim at various forms of economic determinism (mentioned above) and also biological determinism, or the idea that human culture is a by-product of biological processes. His major critique of sociobiology is contained in The Use and Abuse of Biology. His recent book, What Kinship Is—And Is Not picks up some of these threads to show how kinship organizes sexuality and human reproduction rather than the other way around. In other words, biology does not determine kinship. Rather, the experience of "mutuality of being" that we call kinship is a cultural phenomenon.[17]
Selected publications
Social Stratification in Polynesia. Monographs of the American Ethnological Society, 29. Seattle: University of Washington Press, 1958. (ISBN 9780295740829)
Evolution and Culture, edited with Elman R Service. Ann Arbor: University of Michigan Press, 1960. (ISBN 9780472087754)
Moala: Culture and Nature on a Fijian Island. Ann Arbor: University of Michigan Press, 1962.
Tribesman. Foundations of American Anthropology Series. Englewood Cliffs, N.J.: Prentice-Hall, 1968.
Stone Age Economics. New York: de Gruyter, 1972. (ISBN 9780415330077)
The Use and Abuse of Biology: An Anthropological Critique of Sociobiology. Ann Arbor: University of Michigan Press, 1976. (ISBN 9780472766000)
Culture and Practical Reason. Chicago : University of Chicago Press, 1976. (ISBN 9780226733616)
Historical Metaphors and Mythical Realities: Structure in the Early History of the Sandwich Islands Kingdom. Ann Arbor: University of Michigan Press, 1981. (ISBN 9780472027217)
Islands of History. Chicago: University of Chicago Press, 1985. (ISBN 9780226733586)
Anahulu: The Anthropology of History in the Kingdom of Hawaii, with Patrick Vinton Kirch. Chicago: University of Chicago Press, 1992. (ISBN 9780226733654)
How "Natives" Think: About Captain Cook, for Example. Chicago: University of Chicago Press, 1995. (ISBN 9780226733685)
Culture in Practice: Selected Essays. New York: Zone Books, 2000. (ISBN 9780942299380)
Waiting for Foucault, Still. Chicago: Prickly Paradigm Press, 2002. (ISBN 9780971757509)
Apologies to Thucydides: Understanding History as Culture and Vice Versa. Chicago: University of Chicago Press, 2004. (ISBN 9780226734002)
The Western Illusion of Human Nature. Chicago: Prickly Paradigm Press, 2008. (ISBN 9780979405723)
What Kinship Is–and Is Not. Chicago: University of Chicago Press, 2012. (ISBN 9780226925127)
Confucius Institute: Academic Malware. Chicago: Prickly Paradigm Press, 2015. (ISBN 9780984201082)
On Kings, with David Graeber, HAU, 2017 (ISBN 9780986132506)
Awards
Chevalier des Arts et des Lettres (Knight in the Order of Arts and Letters), awarded by the French Ministry of Culture
honorary doctorates from the Sorbonne and the London School of Economics
Gordon J. Laing Prize for Culture and Practical Reason, awarded by the University of Chicago Press
Gordon J. Laing Prize for How "Natives" Think, awarded by the University of Chicago Press
J. I. Staley Prize for Anahulu, awarded by the School of American Research
See also
References
External links
Ken Robinson (educationalist)
From Wikipedia, the free encyclopedia
Jump to navigationJump to search
Sir Kenneth Robinson

Ken Robinson 2009

Born
4 March 1950

 (age 69)

Nationality
British
Occupation
Author, speaker, expert on education, education reformer, creativity and innovation
Website
sirkenrobinson.com
Sir Kenneth Robinson (born 4 March 1950) is a British author, speaker and international advisor on education in the arts to government, non-profits, education and arts bodies. He was Director of the Arts in Schools Project (1985–89) and Professor of Arts Education at the University of Warwick (1989–2001), and is now Professor Emeritus at the same institution.[1] In 2003 he was knighted for services to the arts.[2]
Originally from a working class Liverpool family[3], Robinson now lives in Los Angeles with his wife and children[4].
Early life and education
Born in Liverpool, England to James and Ethel Robinson, Robinson is one of seven children from a working-class background. One of his brothers, Neil, became a professional footballer for Everton, Swansea City and Grimsby Town.[5] After an industrial accident, his father became quadriplegic. Robinson contracted polio at age four. He attended Margaret Beavan Special School due to the physical effects of polio then Liverpool Collegiate School (1961–1963), Wade Deacon Grammar School, Cheshire (1963–1968). He then studied English and drama (BEd) at Bretton Hall College of Education (1968–1972) and completed a PhD in 1981 at the University of London, researching drama and theatre in education.
Career
From 1985 to 1988, Robinson was Director of the Arts in Schools Project, an initiative to develop the arts education throughout England and Wales. The project worked with over 2,000 teachers, artists and administrators in a network of over 300 initiatives and influenced the formulation of the National Curriculum in England. During this period, Robinson chaired Artswork, the UK's national youth arts development agency, and worked as advisor to Hong Kong's Academy for Performing Arts.
For twelve years, he was professor of education at the University of Warwick, and is now professor emeritus. He has received honorary degrees from the Rhode Island School of Design, Ringling College of Art and Design, the Open University and the Central School of Speech and Drama, Birmingham City University and the Liverpool Institute for Performing Arts. He has been honoured with the Athena Award of the Rhode Island School of Design for services to the arts and education, the Peabody Medal for contributions to the arts and culture in the United States, the LEGO Prize for international achievement in education, and the Benjamin Franklin Medal of the Royal Society of Arts for outstanding contributions to cultural relations between the United Kingdom and the United States. In 2005, he was named as one of Time/Fortune/CNN's "Principal Voices".[6] In 2003, he was made Knight Bachelor by the Queen for his services to the arts. He speaks to audiences throughout the world on the creative challenges facing business and education in the new global economies.[6]
In 1998, he led a UK commission on creativity, education and the economy and his report, All Our Futures: Creativity, Culture and Education, was influential. The Times said of it: "This report raises some of the most important issues facing business in the 21st century. It should have every CEO and human resources director thumping the table and demanding action". Robinson is credited with creating a strategy for creative and economic development as part of the Peace Process in Northern Ireland, publishing Unlocking Creativity, a plan implemented across the region and mentoring to the Oklahoma Creativity Project. In 1998, he chaired the National Advisory Committee on Creative and Cultural Education.[7]
In 2001, Robinson was appointed Senior Advisor for Education & Creativity at the Getty Museum in Los Angeles, which lasted at least until 2005.
A popular speaker at TED conferences, Robinson has given three presentations on the role of creativity in education, viewed via the TED website and YouTube over 80 million times (2017).[8][9] Robinson's presentation "Do schools kill creativity?" is the most watched TED talk of all time (2017).[10][11][12] In April 2013, he gave a talk titled "How to escape education's death valley", in which he outlines three principles crucial for the human mind to flourish – and how current American education culture works against them.[13] In 2010, the Royal Society for the Encouragement of Arts, Manufactures & Commerce animated one of Robinson's speeches about changing education paradigms.[14] The video was viewed nearly half a million times in its first week on YouTube and as of December 2017 has been viewed more than 15 million times.
Ideas on education
Robinson has suggested that to engage and succeed, education has to develop on three fronts. Firstly, that it should foster diversity by offering a broad curriculum and encourage individualisation of the learning process. Secondly, it should promote curiosity through creative teaching, which depends on high quality teacher training and development. Finally, it should focus on awakening creativity through alternative didactic processes that put less emphasis on standardised testing, thereby giving the responsibility for defining the course of education to individual schools and teachers. He believes that much of the present education system in the United States encourages conformity, compliance and standardisation rather than creative approaches to learning. Robinson emphasises that we can only succeed if we recognise that education is an organic system, not a mechanical one. Successful school administration is a matter of engendering a helpful climate rather than "command and control".[13]
Criticism
Robinson has responded to criticism in his 2015 book, Creative Schools: The Grassroots Revolution That's Transforming Education, by encouraging his critics to look beyond his 18-minute TED talk to his many books and articles on the subject of education, in which he lays out plans for accomplishing his vision.
Writing
Learning Through Drama: Report of the Schools Council Drama Teaching (1977) was the result of a three-year national development project for the UK Schools Council. Robinson was principal author of The Arts in Schools: Principles, Practice, and Provision (1982), now a key text on arts and education internationally. He edited The Arts and Higher Education, (1984) and co-wrote The Arts in Further Education (1986), Arts Education in Europe, and Facing the Future: The Arts and Education in Hong Kong.
Robinson's 2001 book, Out of Our Minds: Learning to be Creative (Wiley-Capstone), was described by Director magazine as "a truly mind-opening analysis of why we don't get the best out of people at a time of punishing change." John Cleese said of it: "Ken Robinson writes brilliantly about the different ways in which creativity is undervalued and ignored in Western culture and especially in our educational systems."[15]
The Element: How Finding Your Passion Changes Everything, was published in January 2009 by Penguin. "The element" refers to the experience of personal talent meeting personal passion. He argues that in this encounter, we feel most ourselves, most inspired, and achieve to our highest level. The book draws on the stories of creative artists such as Paul McCartney, The Simpsons creator Matt Groening, Meg Ryan, and physicist Richard Feynman to investigate this paradigm of success.
Works
1977 Learning Through Drama: Report of The Schools Council Drama Teaching Project with Lynn McGregor and Maggie Tate. UCL. Heinemann. ISBN 0435185659
1980 Exploring Theatre and Education Heinmann ISBN 0435187813
1982 The Arts in Schools: Principles, Practice, and Provision,. Calouste Gulbenkian Foundation. ISBN 0903319233
1984 The Arts and Higher Education. (editor with Christopher Ball). Gulbenkian and the Leverhulme Trust ISBN 0900868899
1986 The Arts in Further Education. Department of Education and Science.
1998 Facing the Future: The Arts and Education in Hong Kong, Hong Kong Arts Development Council ASIN B002MXG93U
1998 All Our Futures: Creativity, Culture, and Education (The Robinson Report). ISBN 1841850349
2001 Out of Our Minds: Learning to Be Creative. Capstone. ISBN 1907312471
2009 The Element: How Finding Your Passion Changes Everything (with Lou Aronica). Viking. ISBN 978-0670020478
2013 Finding Your Element: How To Discover Your Talents and Passions and Transform Your Life (with Lou Aronica). Viking. ISBN 9780670022380
2015 Creative Schools: The Grassroots Revolution That's Transforming Education (with Lou Aronica). Penguin. ISBN 9780143108061
2018 You, Your Child, and School: Navigate Your Way to the Best Education Viking. ISBN 9780670016723
Awards
References …
External links
Read Full Post
|
Make a Comment
(
None so far
)
Posted on September 17, 2019. Filed under: Agriculture, American History, Anthropology, Blogroll, Books, College, Communications, Crisis, Culture, Documentary, Education, Employment, Heroes, history, liberty, Links, Literacy, media, Movies, Non-Fiction, People, Quotations, Raves, Raymond Thomas Pronk, Resources, Reviews, Social Sciences, Strategy, Video, Wealth, Wisdom, Work, Writing | Tags: Anthropology, Anthropology Field Work, Dian Fossey, Fossey & Galdikas, Goodall, Gorillas, Gorillas in The Mist, Jane Goodall, Man Of The Forest, Mary Galdikas, Mountain Gorillas, Mountain Gorillas' Survival, Orangutan, Who Killed Dian Fossey? |

The Lost Film of Dian Fossey DOCUMENTARY (2002)
Dian's Active Conservation | Dian Fossey: Secrets in the Mist
Dian Fossey Narrates Her Life With Gorillas in This Vintage Footage | National Geographic
Dian Fossey, Digit's death
Mountain Gorillas' Survival: Dian Fossey's Legacy Lives On | Short Film Showcase
Who Killed Dian Fossey? | Dian Fossey: Secrets in the Mist
Gorillas In The Mountain Mist [Gorilla Survival Documentary] | Real Wild
Dian Fossey: Secrets in the Mist | National Geographic
Mountain Gorillas' Survival: Dian Fossey's Legacy Lives On | Short Film Showcase
Dina Fossey Exibit Board Project
Dian Fossey: No One Loved Gorillas More
Dian Fossey Biography and Tribute by Grace Stevens
Maybe It Wasn't Poachers? | Dian Fossey: Secrets in the Mist
Dian Fossey's death
New documentary reveals who they believe killed gorilla campaigner dian fossey
In loving memory of Dian Fossey
Dian Fossey's Grave Visited by Friends in Rwanda September 4, 2017
Mountain gorilla researcher Dian Fossey died in 1985, yet nearly two years later her grave at her Karisoke Research Center in Rwanda had no headstone. Evelyn Gallardo and David Root held fundraisers in Manhattan Beach and Hermosa Beach California where their friends and neighbors raised $10,000 to send a bronze grave marker and to hire a anti-poaching patrol to protect the mountain gorillas Dian had devoted her life to
Dian Fossey Gorilla Fund International 50th Anniversary Video
Dian Fossey's Early Days
Dian Fossey was born in San Francisco, Calif., in 1932. Her parents divorced when she was young, so Dian grew up with her mother and stepfather. By all accounts, she was an excellent student and was extremely interested in animals from a very young age. At age 6, she began horseback riding lessons and in high school earned a letter on the riding team.
When Dian enrolled in college courses at Marin Junior College, she chose to focus on business, following the encouragement of her stepfather, a wealthy businessman. She worked while in school, and at age 19, on the summer break following her freshman year of college, she went to work on a ranch in Montana. At the ranch, she fell in love with and developed an attachment to the animals, but she was forced to leave early when she contracted chicken pox.
Even so, the experience convinced Dian to follow her heart and return to school as a pre-veterinary student at the University of California. She found some of the chemistry and physics courses quite challenging, and ultimately, she turned her focus to a degree in occupational therapy at San Jose State College, from which she graduated in 1954.
Following graduation, Dian interned at various hospitals in California, working with tuberculosis patients. After less than a year she moved to Louisville, Ky., where she was hired as director of the occupational therapy department at Kosair Crippled Children Hospital. She enjoyed working with the people of Kentucky and lived outside the city limits in a cottage on a farm where the owners encouraged her to help work with the animals.
Dian enjoyed her experience on the farm, but she dreamed of seeing more of the world and its abundant wildlife. A friend traveled to Africa and brought home pictures and stories of her exciting vacation. Once Dian saw the photos and heard the stories, she decided that she must travel there herself.
She spent many years longing to visit Africa and realized that if her dream were to be realized, she would have to take matters into her own hands. Therefore, in 1963, Dian took out a bank loan and began planning her first trip to Africa. She hired a driver by mail and prepared to set off to the land of her dreams.
Dian Fossey Tours Africa (1963)
It took Dian Fossey's entire life savings, in addition a bank loan, to make her dream a reality. In September 1963, she arrived in Kenya. Her trip included visits to Kenya, Tanzania (then Tanganyika), Congo (then Zaire), and Zimbabwe (then Rhodesia). John Alexander, a British hunter, served as her guide. The route he planned included Tsavo, Africa's largest national park; the saline lake of Manyara, famous for attracting giant flocks of flamingos; and the Ngorongoro Crater, well-known for its abundant wildlife.
The final two sites on her tour were Olduvai Gorge in Tanzania — the archaeological site of Louis and Mary Leakey — and Mt. Mikeno in Congo, where in 1959 American zoologist Dr. George Schaller carried out a pioneering study of the mountain gorilla. Schaller was the first person to conduct a reliable field study of the mountain gorillas, and his efforts paved the way for the research that would become Dian Fossey's life work.
A Turning Point: Dian Fossey Visits Dr. Louis Leakey
"I believe it was at this time the seed was planted in my head, even if unconsciously, that I would someday return to Africa to study the gorillas of the mountains."  — "Gorillas in the Mist"
Visiting with Dr. Louis Leakey at Olduvai Gorge was an experience that Dian would later point to as a pivotal moment in her life. During their visit, Leakey talked to Dian about Jane Goodall's work with chimpanzees in Tanzania, which at the time was only in its third year. He also shared with her his belief in the importance of long-term field studies with the great apes.
Leakey gave Dian permission to have a look around some newly excavated sites while she was at Olduvai. Unfortunately, in her excitement, she slipped down a steep slope, fell onto a recently excavated dig and broke her ankle. The impending climb that would take Dian to the mountain gorillas was at risk, but she would not be discouraged so easily. By her own account, after her fall, she was more resolved than ever to get to the gorillas.
Dian Fossey's First Encounter with Gorillas
On Oct. 16, Dian visited the Travellers Rest, a small hotel in Uganda, close to the Virunga Mountains and their mountain gorillas. The hotel was owned by Walter Baumgartel, an advocate for gorilla conservation and among the first to see the benefits that tourism could bring to the area.
Baumgartel recommended that Dian meet with Joan and Alan Root, wildlife photographers from Kenya, who were collecting footage of the mountain gorillas for a photographic documentary. The Roots allowed Dian to camp behind their cabin and, after a few days, took her into the forest to search for gorillas. When they did come upon a group of gorillas and Dian was able to observe and photograph them, she developed a firm resolve to come back and study these beautiful creatures, As she describes in "Gorillas in the Mist":
"It was their individuality combined with the shyness of their behavior that remained the most captivating impression of this first encounter with the greatest of the great apes. I left Kabara with reluctance but with never a doubt that I would, somehow, return to learn more about the gorillas of the misted mountains."
Following her visit to the Virungas, Dian remained in Africa a while longer, staying with friends in Rhodesia. Upon arriving home in Kentucky, she resumed her work at Kosair Children's Hospital, in order to repay the loan she had taken out for her trip to Africa – all the while dreaming of the day she would return.
Dian Fossey Sets Off to Study the Mountain Gorillas
As Dian Fossey continued her work in Kentucky at Kosair Children's Hospital, she also found time to publish a number of articles and photographs from her Africa trip. These would serve her well in the spring of 1966, when a lecture tour brought Dr. Louis Leakey to Louisville. Dian joined the crowd and waited in line to speak with Leakey. When her turn came, she showed him some of the published articles.
This got his attention and during the conversation that followed, Leakey spoke to Dian about heading a long-term field project to study the gorillas in Africa. Leakey informed Dian that if she were to follow through, she would first have to have her appendix removed. Perhaps it was a sign of her strong will that she proceeded to do exactly that, only to later hear from Leakey that his suggestion was mainly his way of gauging her determination!
It was eight months before Leakey was able to secure the funding for the study. Dian used that time to finish paying off her initial trip to Africa and to study. She focused on a "Teach Yourself Swahili" grammar book and George Schaller's books about his own field studies with the mountain gorillas. Saying goodbye to family, friends, and her beloved dogs proved difficult:
"There was no way that I could explain to dogs, friends, or parents my compelling need to return to Africa to launch a long-term study of the gorillas. Some may call it destiny and others may call it dismaying. I call the sudden turn of events in my life fortuitous." — "Gorillas in the Mist"
In December 1966, Dian was again on her way to Africa. She arrived in Nairobi, and with the help of Joan Root, she acquired the necessary provisions. She set off for the Congo in an old canvas-topped Land Rover named "Lily," that Dr. Leakey had purchased for her. On the way, Dian made a stop to visit the Gombe Stream Research Centre to meet Jane Goodall and observe her research methods with chimpanzees.
Kabara: Beginnings (1966/1967)
Alan Root accompanied Dian Fossey from Kenya to the Congo and was instrumental in helping her obtain the permits she needed to work in the Virungas. He helped her recruit two African men who would stay and work with her at camp, as well as porters to carry her belongings and gear to the Kabara meadow. Root also helped her set up camp and gave her a brief introduction to gorilla tracking. It was only when he left, and after two days at Kabara that Dian realized just how alone she was. Soon, however, tracking the mountain gorillas would become her single focus, to the exclusion even of simple camp chores.
On her first day of trekking, after only a 10-minute walk, Dian was rewarded with the sight of a lone male gorilla sunning himself. The startled gorilla retreated into the vegetation as she approached, but Dian was encouraged by the encounter. Shortly thereafter, Senwekwe, an experienced gorilla tracker, who had worked with Joan and Alan Root in 1963, joined Dian, and the prospects for more sightings improved.
Slowly, Dian settled into life at Kabara. Space was limited; her 7-by-10-foot tent served as bedroom, bath, office and clothes-drying area (an effort that often seemed futile in the wet climate of the rainforest). Meals were prepared in a run-down wooden building and rarely included local fruits and vegetables, other than potatoes. Dian's mainstay was tinned food and potatoes cooked in every way imaginable. Once a month, she would hike down the mountain to her Land Rover, "Lily," and make the two-hour drive to the village of Kikumba to restock the pantry.
Senwekwe proved invaluable as a tracker and taught Dian much of what she came to know about tracking. With his help and considerable patience, she eventually identified three gorilla groups in her area of study along the slopes of Mt. Mikeno.
Dian Fossey Learns to Habituate the Gorillas
"The Kabara groups taught me much regarding gorilla behavior. From them I learned to accept the animals on their own terms and never to push them beyond the varying levels of tolerance they were willing to give. Any observer is an intruder in the domain of a wild animal and must remember that the rights of that animal supersede human interests." — "Gorillas in the Mist"
Initially, the gorillas would flee into the vegetation as soon as Dian approached. Observing them openly and from a distance, over time, she gained their acceptance. She put the gorillas at ease by imitating regular activities like scratching and feeding, and copying their contentment vocalizations.
Through her observations, she began to identify the individuals that made up each group. Like George Schaller before her, Dian relied heavily on the gorillas' individual "noseprints" for purposes of identification. She sketched the gorillas and their noseprints from a distance and slowly came to recognize individuals within the three distinct groups in her study area. She learned much from their behavior and kept detailed records of their daily encounters.
Escape from Zaire
Dian Fossey worked tirelessly, every day carrying a pack weighing nearly 20 pounds (some days nearly double that) until the day she was driven from camp by the worsening political situation in Congo. On July 9, 1967, she and Senwekwe returned to camp to find armed soldiers waiting for them. There was a rebellion in the Kivu Province of Zaire and the soldiers had come to "escort" her down the mountain to safety.
She spent two weeks in Rumangabo under military guard until, on July 26, she was able to orchestrate her escape. She offered the guards cash if they would simply take her to Kisoro, Uganda, to register "Lily" properly and then bring her back. The guards could not resist and agreed to provide an escort. Once in Kisoro, Dian went straight to the Travellers Rest Hotel, where Walter Baumgärtel immediately called the Ugandan military. The soldiers from Zaire were arrested, and Dian was safe.
In Kisoro, Dian was interrogated and warned not to return to Zaire. After more questioning in Kigali, the capital of Rwanda, she finally flew back to Nairobi where she met with Dr. Leakey for the first time in seven months. There they decided, against the advice of the U.S. Embassy, that Dian would continue her work on the Rwandan side of the Virungas.
Dian Fossey founds Karisoke (1967)
"More than a decade later as I now sit writing these words at camp, the same stretch of alpine meadow is visible from my desk window. The sense of exhilaration I felt when viewing the heartland of the Virungas for the first time from those distant heights is as vivid now as though it had occurred only a short time ago. I have made my home among the mountain gorillas." — "Gorillas in the Mist"
Much of Dian Fossey's success in the study of mountain gorillas came from the help of people she met along the way. This would prove true once again as she moved her focus to Volcanoes National Park on the Rwandan side of the Virungas. In Rwanda, Dian met a woman named Rosamond Carr, who had lived in Rwanda for some years and was familiar with the country.
Carr introduced Dian to a Belgian woman, Alyette DeMunck, who was born in the Kivu Province of Zaire and lived in the Congo from an early age, remaining there with her husband until the political situation forced them to move to Rwanda. Alyette and Dian became fast friends, and Alyette became one of Dian's staunchest supporters in the years to come.
Alyette DeMunck knew a great deal about Rwanda, its people, and their ways. She offered to help Dian find an appropriate site for her new camp and renewed study of the mountain gorillas of the Virungas. At first, Dian was disappointed to find the slopes of Mt. Karisimbi crowded with herds of cattle and frequent signs of poachers. She was rewarded, however, after nearly two weeks, when Dian reached the alpine meadow of Karisimbi, where she had a view of the entire Virunga chain of extinct volcanoes.
So it was, on Sept. 24, 1967, that Dian Fossey established the Karisoke Research Center — "Kari" for the first four letters of Mt. Karisimbi that overlooked her camp from the south and "soke" for the last four letters of Mt. Visoke, the slopes of which rose to the north, directly behind camp.
"Little did I know then that by setting up two small tents in the wilderness of the Virungas I had launched the beginnings of what was to become an internationally renowned research station eventually to be utilized by students and scientists from many countries." — "Gorillas in the Mist"
Dian Fossey's Work at Karisoke Gets Underway
Dian faced a number of challenges while setting up camp at Karisoke. Upon the departure of her friend Alyette, she was left with no interpreter. Dian spoke Swahili and the Rwandan men she had hired spoke only Kinyarwanda. Slowly, and with the aid of hand gestures and facial expressions, they learned to communicate. A second and very significant challenge was that of gaining "acceptance" among the gorillas in the area so that meaningful research could be done in close proximity to them. This would require that the gorillas overcome their shy nature and natural fear of humans.
George Schaller's earlier work served as a basis for the techniques Dian would use to habituate the gorillas to her presence. Schaller laid out suggestions in his book, The Mountain Gorilla, which Fossey used to guide herself through the process of successfully habituating six groups of gorillas in the Kabara region.
At Karisoke, Dian continued to rely on Schaller's work and the guidelines he set forth. She also came to depend on the gorillas' natural curiosity in the habituation process. While walking or standing upright increased their apprehension, she was able to get quite close when she "knuckle-walked." She would also chew on celery when she was near the groups, to draw them even closer to her. Through this process, she partially habituated four groups of gorillas in 1968.
It was also in 1968 that the National Geographic Society sent photographer Bob Campbell to photograph her work. Initially, Dian saw his presence as an intrusion, but they would eventually become close friends. His photographs of Fossey among the mountain gorillas launched her into instant celebrity, forever changing the image of the gorillas from dangerous beasts to gentle beings and drawing attention to their plight.
Gaining Scientific Credentials
Dian Fossey never felt entirely up to the scientific aspects of studying the mountain gorillas because she did not have, in her view, adequate academic qualifications.
To rectify this, she enrolled in the department of animal behavior at Darwin College, Cambridge, in 1970. There, she studied under Dr. Robert Hinde, who had also been Jane Goodall's supervisor. She traveled between Cambridge and Africa until 1974, when she completed her Ph.D.
Armed with the degree, she believed that she could be taken more seriously. It also enhanced her ability to continue her work, command respect, and most importantly, secure more funding.
Protecting the Gorillas
Even as Dian celebrated her daily achievements in collecting data and gaining acceptance among both the mountain gorillas and the world at large, she became increasingly aware of the threats the gorillas faced from poachers and cattle herders. Although gorillas were not usually the targets, they became ensnared in traps intended for other animals, particularly antelope or buffalo.
Dian fought both poachers and encroachment by herds of cattle through unorthodox methods: wearing masks to scare poachers, burning snares, spray-painting cattle to discourage herders from bringing them into the park, and, on occasion, taking on poachers directly, forcing confrontation.
She referred to her tactics as "active conservation," convinced that without immediate and decisive action, other long-term conservation goals would be useless as there would eventually be nothing left to save.
These tactics were not popular among locals who were struggling to get by. Additionally, the park guards were not equipped to enforce the laws protecting the forest and its inhabitants.
As a last resort, Dian used her own funds to help purchase boots, uniforms, food and provide additional wages to encourage park wardens to be more active in enforcing anti-poaching laws. These efforts spawned the first Karisoke anti-poaching patrols, whose job was to protect the gorillas in the research area.
Dian Fossey and Digit
In the course of her years of research, Dian established herself as a true friend of the mountain gorilla.  However, there was one gorilla with whom she formed a particularly close bond. Named Digit, he was roughly 5 years old and living in Group 4 when she encountered him in 1967. He had a damaged finger on his right hand (hence, the name) and no playmates his age in his group. He was drawn to her and her to him. Over time, a true friendship would form.
Tragically, on Dec. 31, 1977, Digit was killed by poachers. He died helping to defend his group, allowing them to escape safely. He was stabbed multiple times and his head and hands were severed. Eventually, there would be more deaths, including that of the dominant silverback Uncle Bert, and Group 4 would disband. It was then that Dian Fossey declared war on the poachers.
Digit had been part of a famous photo shoot with Bob Campbell and, as a result, had served as the official representative of the park's mountain gorillas, appearing on posters and in travel bureaus throughout the world. After much internal debate, Dian used his celebrity and his tragic death to gain attention and support for gorilla conservation. She established the Digit Fund to raise money for her "active conservation" and anti-poaching initiatives. The Digit Fund would later be renamed the Dian Fossey Gorilla Fund International (Fossey Fund).
In 1980, Dian moved to Ithaca, New York, as a visiting associate professor at Cornell University. She used the time away from Karisoke to focus on the manuscript for her book, "Gorillas in the Mist." Published in 1983, the book is an account of her years in the rainforest with the mountain gorillas. Most importantly, it underscores the need for concerted conservation efforts. The book was well received and, like the movie of the same name, remains popular to this day.
Dian Fossey's Death (1985)
Dian had not been back in Rwanda long when, a few weeks before her 54th birthday, she was murdered. Her body was found in her cabin on the morning of Dec. 27, 1985. She was struck twice on the head and face with a machete. There was evidence of forced entry but no signs that robbery had been the motive.
Theories about Dian Fossey's murder are varied but have never been fully resolved. She was laid to rest in the graveyard behind her cabin at Karisoke, among her gorilla friends and next to her beloved Digit.
"When you realize the value of all life, you dwell less on what is past and concentrate on the preservation of the future." — "Gorillas in the Mist"
Continue Dian Fossey's legacy by supporting the Fossey Fund's gorilla protection work.
The Gorilla King
–
More on Dian Fossey and Her Research
It was from a small hut in Rwanda that researcher and conservationist Dian Fossey observed that while gorillas may sometimes act tough, they are really gentle giants.
Fossey is one of the most famous scientists in the world, but her path to greatness was a meandering one. While she had always been interested in animals, her bachelor's degree was in occupational therapy. One year, after hearing stories and seeing pictures from a friend's vacation in Africa, Fossey decided that she would visit there herself. In 1963, she gathered all of her savings and took out a three-year loan. She set a course for Africa, planning stops in Kenya, Tanzania, Congo, and Zimbabwe. She didn't know it yet, but this trip would change her life forever.
At Olduvai Gorge in Tanzania, one of the final stops on her journey, Fossey met archaeologist Louis Leakey. During the visit, Dr. Leakey told Fossey of Jane Goodall's research with chimps, which at that point had just barely begun. They also discussed the importance of long-term research on the great apes. Fossey later said that this meeting planted the idea in her head that she would one day return to study the gorillas of Africa.
Early Research
Fossey began her long-term study of mountain gorillas in 1966, eventually establishing her "Karisoke" Research Center camp on Sept. 24, 1967, in an area between Mt. Visoke and Mt. Karisimbi, merging the names of the two volcanoes to create the name "Karisoke."
She lived among the mountain gorillas for nearly 20 years keeping detailed journals to record everything she observed, and forging close relationships with individual gorillas as she gained their trust. She shared her thoughts and the results of her findings with the world, teaching us that gorillas are not monsters but social beings full of curiosity and affection. Her work paved the way for international support of mountain gorilla conservation and research, but her life was tragically cut short as a result of her efforts. She was found murdered in her cabin in Karisoke on December 26, 1985.
In 1988, the life and work of Fossey were portrayed in a movie based on her book. In the film Gorillas in the Mist, Sigourney Weaver starred as Fossey and later became the honorary chairperson of what is now the Dian Fossey Gorilla Fund International.
The film started a wave of curiosity about mountain gorillas and started a whole new industry of "gorilla tourism," which has been a financial boon for conservation efforts, as well as a deterrent against poachers fearful of being discovered.
Fossey and Other Close Encounters
Just last year, in the Bwindi National Park in Uganda, a group of eight tourists quietly observed a family of mountain gorillas just a few yards away. After fifty-five minutes, a large male approached one of the tourists and gave him a big "high-five."
"The gorilla probably approached him because he had a lot of body hair," said Chuck Nichols, who ran the two-week gorilla tour in Uganda. Nichols owns a tour company based in Moab, Utah that specializes in small-group adventure tours around the world.
"The gorillas are not scary," Nichols said, explaining that, actually, he has to make sure the gorillas are not the ones running scared. "A tracker must accompany the group, and people are only allowed to observe the gorillas for one hour," he said. He also makes sure the groups are healthy since he does not want to stand the chance of passing on infectious diseases to the animals.
Sadly, these peaceful animals may not survive into the next century. Ape conservationists say time is running out, as there are only about 720 mountain gorillas left in the world, and the majority of gorilla populations are plummeting.
From the beginning, Fossey focused attention on the gorillas' plight and saw clearly that they were doomed unless people could learn how to share forest resources with these great apes. She understood that they needed our protection if they were to survive, and gave her life in the struggle to protect them from poachers.
Like Fossey, biologists are becoming activists by necessity and are putting their lives on the line to save these great apes. In fact, conservation professionals and many national park staff have lost their lives in the course of duty because until now, their efforts have been poorly enforced. Today, ape conservation organizations, like the Great Apes Survival Project (GRASP) have come together to partner with Fossey's Gorilla Fund in a last-ditch effort to unify existing conservation efforts.
In the mountains east of the Congo River Basin, human-transmitted pathogens have taken a heavy toll, and the hope is that GRASP will succeed in protecting the gorillas. Gorillas are closely related to humans and susceptible to the same diseases that we are; however, they have not developed the immunities to resist human diseases, making them vulnerable to infections that could spread and severely deplete an entire population.
Habituated gorilla groups (those that are visited by tourists) have the greatest risk, which is why tourists are not permitted to go near the gorillas if they feel sick. But, according to Melanie Virtue, a team leader for GRASP, this is hard to enforce, especially due to the amount of money that is spent to view these animals.
"You can imagine that a tourist traveling a great distance to see these animals, of which they have probably dreamed their entire lives, is going to be quite hesitant to say, 'No, I am not feeling well and don't want to endanger them,'" Virtue explains.
Today, the Karisoke Research Center that Fossey established is conducting a Tourism Impact Study, using both behavioral and physiological data (urine and fecal samples) to assess the impact of tourism on the Virunga mountain gorilla population.
"Almost certainly the biggest factor in the conservation success with this species has been the income they generate from gorilla tourism, so if you can afford it, going to see these amazing animals in the wild really is helping to ensure their survival," said David Jay, senior officer of Born Free, an ape conservation organization that works with GRASP.
The future of these great apes will certainly depend on tourists' interest in seeing these apes first-hand and that people show continued concern for their safety, according to Jay.
Fossey had the courage to follow gorillas among the steep ravines of a 14,000-foot volcano over 40 years ago, and so made it possible for all of us to follow in her footsteps.
Gorillas in the Mist The Story of Dian Fossey (1988)
Gorillas in the Mist • Behind the Scenes Featurette
Baby Mountain Gorilla | Gorillas Revisited with Sigourney Weaver | BBC
Destroying Snares | Gorillas Revisited with Sigourney Weaver | BBC
youtube=[https://www.youtube.com/watch?v=EK2yP1O2p-0]
Gorilla Manners | Gorillas Revisited with Sigourney Weaver | BBC
Sigourney Weaver Teaches Ellen How to Interact with Gorillas
Among Mountain Gorillas
Touched by a Wild Mountain Gorilla (short)
NEW – (short version) – An incredible chance encounter with a family of wild Mountain Gorillas in Uganda. Check blog.commonflat.com for more photos and background on this once in a lifetime experience.
Mountain Gorilla: A Shattered Kingdom! | Real Wild
Titus Gorilla King documentary english in HD part 1
Titus Gorilla King documentary english in HD part 2
Titus Gorilla King documentary english in HD part 3
Gorillas and Wildlife of Uganda HD
Saving Mountain Gorillas, for NTV Kenya
When Mountain Gorillas Attack
Gorillas – Kings of the jungle
Goodall, Fossey & Galdikas: Great Minds
One of "Leakey's Angels": Galdikas' Quest to Save the Red Ape (Birute Galdikas)
Orangutan – Man Of The Forest HD
Orangutan National Geographic Documentary HD
Saving Baby Orangutans From Smuggling | Foreign Correspondent
Dr. Birute' Mary Galdikas speaks at CWU
Gorilla Documentary – Gorillas: 98.6% Human | Explore Films
Heart-warming moment Damian Aspinall's wife Victoria is accepted by wild gorillas OFFICIAL VIDEO
Dian Fossey
From Wikipedia, the free encyclopedia
Jump to navigationJump to search
Dian Fossey (/daɪˈæn/; January 16, 1932 – c. December 26, 1985) was an American primatologist and conservationist known for undertaking an extensive study of mountain gorilla groups from 1966 until her 1985 murder.[1] She studied them daily in the mountain forests of Rwanda, initially encouraged to work there by paleoanthropologist Louis Leakey. Gorillas in the Mist, a book published two years before her death, is Fossey's account of her scientific study of the gorillas at Karisoke Research Center and prior career. It was adapted into a 1988 film of the same name.[2]
Fossey was one of the foremost primatologists in the world, a member of the so-called "Trimates", a group formed of prominent female scientists originally sent by Leakey to study great apes in their natural environments, along with Jane Goodall who studied chimpanzees, and Birutė Galdikas, who studied orangutans. [3][4]
During her time in Rwanda, she actively supported conservation efforts, strongly opposed poaching and tourism in wildlife habitats, and made more people acknowledge sapient gorillas. Fossey and her gorillas were victims of mobbing; she was brutally murdered in her cabin at a remote camp in Rwanda in December 1985. It has been theorized that her murder was linked to her conservation efforts, probably by a poacher.
Life and career
Fossey was born in San Francisco, California, the daughter of Kathryn "Kitty" (née Kidd), a fashion model, and George E. Fossey III, an insurance agent.[2] Her parents divorced when she was six.[5] Her mother remarried the following year, to businessman Richard Price. Her father tried to keep in full contact, but her mother discouraged it, and all contact was subsequently lost.[6] Fossey's stepfather, Richard Price, never treated her as his own child. He would not allow Fossey to sit at the dining room table with him or her mother during dinner meals.[7] A man adhering to strict discipline, Richard Price offered Fossey little to no emotional support.[8] Struggling with personal insecurity, Fossey turned to animals as a way to gain acceptance.[9] Her love for animals began with her first pet goldfish and continued throughout her entire life.[7] At age six, she began riding horses, earning a letter from her school; by her graduation in 1954, Fossey had established herself as an equestrienne.
Education
Educated at Lowell High School, following the guidance of her stepfather she enrolled in a business course at the College of Marin. However, spending her summer on a ranch in Montana at age 19 rekindled her love of animals, and she enrolled in a pre-veterinary course in biology at the University of California, Davis. In defiance to her stepfather's wishes that she attend a business school, Dian wanted to spend her professional life working with animals. As a consequence, Dian's parents failed to give her any substantial amount of financial support throughout her adult life.[7] She supported herself by working as a clerk at White Front (a department store), doing other clerking and laboratory work, and laboring as a machinist in a factory.
Although Fossey had always been an exemplary student, she had difficulties with basic sciences including chemistry and physics, and failed her second year of the program. She transferred to San Jose State College, where she became a member of Kappa Alpha Theta sorority, to study occupational therapy, receiving her bachelor's degree in 1954.[10] Initially following her college major, Fossey began a career in occupational therapy. She interned at various hospitals in California and worked with tuberculosis patients.[11] Fossey was originally a prizewinning equestrian, which drew her to Kentucky in 1955, and a year later took a job as an occupational therapist at the Kosair Crippled Children's Hospital in Louisville.[12]
Her shy and reserved personality allowed her to work well with the children at the hospital.[13] Fossey became close with her coworker Mary White "Gaynee" Henry, secretary to the hospital's chief administrator and the wife of one of the doctors, Michael J. Henry. The Henrys invited Fossey to join them on their family farm, where she worked with livestock on a daily basis and also experienced an inclusive family atmosphere that had been missing for most of her life.[6][14] During her free time she would pursue her love of horses.[15]
Interest in Africa
Fossey turned down an offer to join the Henrys on an African tour due to lack of finances,[6] but in 1963 she borrowed $8,000 (one year's salary), took out her life savings[16] and went on a seven-week visit to Africa.[5] In September 1963, she arrived in Nairobi, Kenya.[11] While there, she met actor William Holden, owner of Treetops Hotel,[5] who introduced her to her safari guide, John Alexander.[5] Alexander became her guide for the next seven weeks through Kenya, Tanzania, Democratic Republic of Congo, and Rhodesia. Alexander's route included visits to Tsavo, Africa's largest national park; the saline lake of Manyara, famous for attracting giant flocks of flamingos; and the Ngorongoro Crater, well known for its abundant wildlife.[11] The final two sites for her visit were Olduvai Gorge in Tanzania (the archeological site of Louis and Mary Leakey); and Mt. Mikeno in Congo, where in 1959, American zoologist George Schaller had carried out a yearlong pioneering study of the mountain gorilla. At Olduvai Gorge, Fossey met the Leakeys while they were examining the area for hominid fossils. Leakey talked to Fossey about the work of Jane Goodall and the importance of long-term research of the great apes.[11]
Although Fossey had broken her ankle while visiting the Leakeys,[11] by October 16, she was staying in Walter Baumgartel's small hotel in Uganda, the Travellers Rest. Baumgartel, an advocate of gorilla conservation, was among the first to see the benefits that tourism could bring to the area, and he introduced Fossey to Kenyan wildlife photographers Joan and Alan Root. The couple agreed to allow Fossey and Alexander to camp behind their own camp, and it was during these few days that Fossey first encountered wild mountain gorillas.[11] After staying with friends in Rhodesia, Fossey returned home to Louisville to repay her loans. She published three articles in The Courier-Journal newspaper, detailing her visit to Africa.[5][11]
Research in the Congo
When Leakey made an appearance in Louisville while on a nationwide lecture tour, Fossey took the color supplements that had appeared about her African trip in The Courier-Journal to show to Leakey, who remembered her and her interest in mountain gorillas. Three years after the original safari, Leakey suggested that Fossey could undertake a long-term study of the gorillas in the same manner as Jane Goodall had with chimpanzees in Tanzania.[7] Leakey lined up funding for Fossey to research mountain gorillas, and Fossey left her job to relocate to Africa.[17]
After studying Swahili and auditing a class on primatology during the eight months it took to get her visa and funding, Fossey arrived in Nairobi in December 1966. With the help of Joan Root and Leakey, Fossey acquired the necessary provisions and an old canvas-topped Land Rover which she named "Lily". On the way to the Congo, Fossey visited the Gombe Stream Research Centre to meet Goodall and observe her research methods with chimpanzees.[11] Accompanied by photographer Alan Root, who helped her obtain work permits for the Virunga Mountains, Fossey began her field study at Kabara, in the Congo in early 1967, in the same meadow where Schaller had made his camp seven years earlier.[18] Root taught her basic gorilla tracking, and his tracker Sanwekwe later helped in Fossey's camp. Living in tents on mainly tinned produce, once a month Fossey would hike down the mountain to "Lily" and make the two-hour drive to the village of Kikumba to restock.[11]
Fossey identified three distinct groups in her study area, but could not get close to them. She eventually found that mimicking their actions and making grunting sounds assured them, together with submissive behavior and eating of the local celery plant.[18] She later attributed her success with habituating gorillas to her experience working as an occupational therapist with autistic children.[7] Like George Schaller, Fossey relied greatly on individual "noseprints" for identification, initially via sketching and later by camera.[11]
Fossey had arrived in the Congo in locally turbulent times. Known as the Belgian Congo until its independence in June 1960, unrest and rebellion plagued the new government until 1965, when Lieutenant General Joseph-Désiré Mobutu, by then commander-in-chief of the national army, seized control of the country and declared himself president for five years during what is now called the Congo Crisis. During the political upheaval, a rebellion and battles took place in the Kivu Province. On July 9, 1967, soldiers arrived at the camp to escort Fossey and her research workers down, and she was interred at Rumangabo for two weeks. Fossey eventually escaped through bribery to Walter Baumgärtel's Travellers Rest Hotel in Kisoro, where her escort was arrested by the Ugandan military.[11][19] Advised by the Ugandan authorities not to return to Congo, after meeting Leakey in Nairobi, Fossey agreed with him against US Embassy advice to restart her study on the Rwandan side of the Virungas.[11] In Rwanda, Fossey had met local American expatriate Rosamond Carr, who introduced her to Belgian local Alyette DeMunck; DeMunck had a local's knowledge of Rwanda and offered to find Fossey a suitable site for study.[11]
Conservation work in Rwanda
On September 24, 1967, Fossey founded the Karisoke Research Center, a remote rainforest camp nestled in Ruhengeri province in the saddle of two volcanoes. For the research center's name, Fossey used "Kari" for the first four letters of Mount Karisimbi that overlooked her camp from the south, and "soke" for the last four letters of Mount Bisoke, the slopes of which rose to the north, directly behind camp.[11] Established 3,000 metres (9,800 ft) up Mount Bisoke, the defined study area covered 25 square kilometres (9.7 sq mi).[20] She became known by locals as Nyirmachabelli, or Nyiramacibiri, roughly translated as "The woman who lives alone on the mountain."[21]
Unlike the gorillas from the Congo side of the Virungas, the Karisoke area gorillas had never been partially habituated by Schaller's study; they knew humans only as poachers, and it took longer for Fossey to be able to study the Karisoke gorillas at a close distance.[22]
Many research students left after not being able to handle the cold, dark, and extremely muddy conditions around Karisoke on the slopes of the Virunga Volcanoes, where paths usually had to be cut through six-foot-tall grass with a machete.[23]
Opposition to poaching
While hunting had been illegal in the national park of the Virunga Volcanoes in Rwanda since the 1920s, the law was rarely enforced by park conservators, who were often bribed by poachers and paid a salary less than Fossey's own African staff.[7] On three occasions, Fossey wrote that she witnessed the aftermath of the capture of infant gorillas at the behest of the park conservators for zoos; since gorillas will fight to the death to protect their young, the kidnappings would often result in up to 10 adult gorillas' deaths.[7] Through the Digit Fund, Fossey financed patrols to destroy poachers' traps in the Karisoke study area. In four months in 1979, the Fossey patrol consisting of four African staffers destroyed 987 poachers' traps in the research area's vicinity.[24] The official Rwandan national park guards, consisting of 24 staffers, did not eradicate any poachers' traps during the same period.[24] In the eastern portion of the park not patrolled by Fossey, poachers virtually eradicated all the park's elephants for ivory and killed more than a dozen gorillas.[24]
Fossey helped in the arrest of several poachers, some of whom served or are serving long prison sentences.[25]
In 1978, Fossey attempted to prevent the export of two young gorillas, Coco and Pucker, from Rwanda to the zoo in Cologne, Germany. During the capture of the infants at the behest of the Cologne Zoo and Rwandan park conservator, 20 adult gorillas had been killed.[26] The infant gorillas were given to Fossey by the park conservator of the Virunga Volcanoes for treatment of injuries suffered during their capture and captivity. With considerable effort, she restored them to some approximation of health. Over Fossey's objections, the gorillas were shipped to Cologne, where they lived nine years in captivity, both dying in the same month.[7] She viewed the holding of animals in "prison" (zoos) for the entertainment of people as unethical.[27]
While gorillas from rival gang groups on the mountains that were not part of Fossey's study had often been found poached five to ten at a time, and had spurred Fossey to conduct her own anti-poaching patrols, Fossey's study groups had not been direct victims of poaching until Fossey's favorite gorilla Digit was killed in 1978. Later that year, the silverback of Digit's Group 4, named for Fossey's Uncle Bert, was shot in the heart while trying to save his son, Kweli, from being seized by poachers cooperating with the Rwandan park conservator.[28] Kweli's mother, Macho, was also killed in the raid, but Kweli was not captured due to Uncle Bert's intervention; however, three-year-old Kweli died slowly and painfully of gangrene, from being brushed by a poacher's bullet.[27][28]
According to Fossey's letters, ORTPN (the Rwandan national park system), the World Wildlife Fund, African Wildlife Foundation, Fauna Preservation Society, the Mountain Gorilla Project and some of her former students tried to wrest control of the Karisoke research center from her for the purpose of tourism, by portraying her as unstable. In her last two years, Fossey claims not to have lost any gorillas to poachers; however, the Mountain Gorilla Project, which was supposed to patrol the Mount Sabyinyo area, tried to cover up gorilla deaths caused by poaching and diseases transmitted through tourists. Nevertheless, these organizations received most of the public donations directed toward gorilla conservation.[7] The public often believed their money would go to Fossey, who was struggling to finance her anti-poaching and bushmeat hunting patrols, while organizations collecting in her name put it into tourism projects and as she put it "to pay the airfare of so-called conservationists who will never go on anti-poaching patrols in their life." Fossey described the differing two philosophies as her own "active conservation" or the international conservation groups' "theoretical conservation."[25]
Opposition to tourism
Fossey strongly opposed wildlife tourism, as gorillas are very susceptible to human anthroponotic diseases like influenza for which they have no immunity. Fossey reported several cases in which gorillas died because of diseases spread by tourists. She also viewed tourism as an interference into their natural wild behavior.[7] Fossey also criticized tourist programs, often paid for by international conservation organizations, for interfering with both her research and the peace of the mountain gorillas' habitat, and was concerned Jane Goodall, who actually joined a chimpanzee society as a member, was inappropriately changing her study subjects' behavior.[25]
Today, however, the Dian Fossey Gorilla Fund International promotes tourism, which they say helps to create a stable and sustainable local community dedicated to protecting the gorillas and their habitat.[29]
Preservation of habitat
Fossey is responsible for the revision of a European Community project that converted parkland into pyrethrum farms. Thanks to her efforts, the park boundary was lowered from the 3,000-meter line to the 2,500-meter line.[7]
Digit Fund
Sometime during the day on New Year's Eve 1977, Fossey's favorite gorilla, Digit, was killed by poachers. As the sentry of study group 4, he defended the group against six poachers and their dogs, who ran across the gorilla study group while checking antelope traplines. Digit took five spear wounds in ferocious self-defence and managed to kill one of the poachers' dogs, allowing the other 13 members of his group to escape.[30] Poachers sell gorilla hands as delicacies, magic charms or to make ash trays.[31] Digit was decapitated, and his hands cut off for ashtrays, for the price of $20.[citation needed] After his mutilated body was discovered by research assistant Ian Redmond, Fossey's group captured one of the killers. He revealed the names of his five accomplices, three of whom were later imprisoned.[32]
Fossey subsequently created the Digit Fund (now the Dian Fossey Gorilla Fund International in the US)[33] to raise money for anti-poaching patrols.[27] In addition, a consortium of international gorilla funds arose to accept donations in light of Digit's death and increased attention on poaching.[28] Fossey mostly opposed the efforts of the international organizations, which she felt inefficiently directed their funds towards more equipment for Rwandan park officials, some of whom were alleged to have ordered some of the gorilla poachings in the first place.[28]
The deaths of some of her most studied gorillas caused Fossey to devote more of her attention to preventing poaching and less on scientific publishing and research.[28] Fossey became more intense in protecting the gorillas and began to employ more direct tactics: she and her staff cut animal traps almost as soon as they were set; frightened, captured and humiliated the poachers; held their cattle for ransom; burned their hunting camps and even mats from their houses.[5][better source needed]
Personal life
During her African safari, Fossey met Alexie Forrester, the brother of a Rhodesian she had been dating in Louisville; Fossey and Forrester later became engaged. In her later years, Fossey became involved with National Geographic photographer Bob Campbell after a year of working together at Karisoke, with Campbell promising to leave his wife.[5] Eventually the pair grew apart through her dedication to the gorillas and Karisoke, along with his need to work further afield and on his marriage. In 1970, studying for her Ph.D. at Darwin College, University of Cambridge, she discovered she was pregnant and had an abortion, later commenting that "you can't be a cover girl for National Geographic magazine and be pregnant." She graduated with a Doctor of Philosophy in Zoology in 1976.[5][failed verification] Fossey had other relationships throughout the years and always had a love for children.[4] Since Fossey would rescue any abused or abandoned animal she saw in Africa or near Karisoke, she acquired a menagerie in the camp, including a monkey who lived in her cabin, Kima, and a dog, Cindy. Fossey held Christmas parties every year for her researchers, staffers, and their families, and she developed a genuine friendship with Jane Goodall.[34]
Fossey had been plagued by lung problems from an early age and, later in her life, suffered from advanced emphysema brought on by years of heavy cigarette smoking.[35][36] As the debilitating disease progressed—further aggravated by the high mountain altitude and damp climate—Fossey found it increasingly difficult to conduct field research, frequently suffering from shortness of breath and requiring the help of an oxygen tank when climbing or hiking long distances.[37]
Death
In the early morning of December 27, 1985, Fossey was discovered murdered in the bedroom of her cabin located at the far edge of the camp in the Virunga Mountains, Rwanda.[38] Her body was found face-up near the two beds where she slept, roughly 7 feet (2 m) away from a hole that her assailant(s) had apparently cut in the wall of the cabin. Wayne Richard McGuire, Fossey's last research assistant at Karisoke, was summoned to the scene by Fossey's house servant and found her bludgeoned to death, reporting that "when I reached down to check her vital signs, I saw her face had been split, diagonally, with one machete blow."[38] The cabin was littered with broken glass and overturned furniture, with a 9-mm handgun and ammunition beside her on the floor.[38] Robbery was not believed to be the motive for the crime, as Fossey's valuables were still in the cabin, including her passport, handguns, and thousands of dollars in U.S. bills and traveler's checks.[38][39]
The last entry in her diary read:[40]
When you realize the value of all life, you dwell less on what is past and concentrate more on the preservation of the future.
Fossey is buried at Karisoke,[41][42] in a site that she herself had constructed for her deceased gorilla friends. She was buried in the gorilla graveyard next to Digit, and near many gorillas killed by poachers. Memorial services were also held in New York, Washington, and California.[43]
A will purporting to be Fossey's bequeathed all of her estate (including the proceeds from the film Gorillas in the Mist) to the Digit Fund to underwrite anti-poaching patrols. Fossey did not mention her family in the will, which was unsigned. Her mother, Hazel Fossey Price, challenged the will and was successful.[7] Supreme Court Justice Swartwood threw out the will and awarded the estate to her mother, including about $4.9 million in royalties from a recent book and upcoming movie, stating that the document "was simply a draft of her purported will and not a will at all." Price said she was working on a project to preserve the work her daughter had done for the mountain gorillas in Rwanda, located in eastern central Africa south of Uganda.[44]
Aftermath
After Fossey's death, her entire staff were arrested. This included Rwandan Emmanuel Rwelekana, a tracker who had been fired from his job after he allegedly tried to kill Fossey with a machete, according to the government's account of McGuire's trial. All were later released except Rwelekana, who was later found dead in prison, supposedly having hanged himself.[7][45]
Rwandan courts later tried and convicted Wayne McGuire in absentia for her murder. The alleged motive was that McGuire murdered Fossey in order to steal the manuscript of the sequel to her 1983 book, Gorillas in the Mist. At the trial investigators said McGuire was not happy with his own research and wanted to use "any dishonest means possible" to complete his work. McGuire had returned to the United States in July 1987,[45] and because no extradition treaty exists between the U.S. and Rwanda, McGuire, whose guilt is still widely questioned, has not served his sentence.[7]
Following his return to the U.S., McGuire gave a brief statement at a news conference in Century City, Los Angeles, saying Fossey had been his "friend and mentor", calling her death "tragic" and the charges "outrageous".[46] Thereafter, McGuire was largely absent from public notice until 2005, when news broke that he had been accepted for a job with the Health and Human Services division of the State of Nebraska. The job offer was revoked upon discovery of his relation to the Fossey case.[47]
Several subsequent books, including Farley Mowat's biography of Fossey, Woman in the Mists (New York, NY: Warner Books, 1987), have suggested alternative theories regarding her murder including intimations that she may have been killed by financial interests linked to tourism or illicit trade.
Controversy
Fossey was reported to have captured and held Rwandans whom she suspected of poaching. She allegedly beat a poacher's testicles with stinging nettles.[48] She also kidnapped a local child for a time.[49] After her murder, Fossey's National Geographic editor, Mary Smith, told Shlachter that on visits to the United States, Fossey would "load up on firecrackers, cheap toys and magic tricks as part of her method to mystify the (Africans) hold them at bay."[50]
Writing in The Wall Street Journal in 2002, the journalist Tunku Varadarajan described Fossey at the end of her life as colorful, controversial, and "a racist alcoholic who regarded her gorillas as better than the African people who lived around them".[5][51]
Scientific achievements 
Fossey made discoveries about gorillas including how females transfer from group to group over the decades, gorilla vocalization, hierarchies and social relationships among groups, rare infanticide, gorilla diet, and how gorillas recycle nutrients.[52] Fossey's research was funded by the Wilkie Foundation and the Leakey Home, with primary funding from the National Geographic Society.[53]
By 1980, Fossey, who had obtained her PhD at Cambridge University in the UK, was recognized as the world's leading authority on the physiology and behavior of mountain gorillas, defining gorillas as being "dignified, highly social, gentle giants, with individual personalities, and strong family relationships."[6] Fossey lectured as professor at Cornell University in 1981–83. Her bestselling book Gorillas in the Mist was praised by Nikolaas Tinbergen, the Dutch ethologist and ornithologist who won the 1973 Nobel Prize in Physiology or Medicine. Her book remains the best-selling book about gorillas.[7]
Legacy
After her death, Fossey's Digit Fund in the US was renamed the Dian Fossey Gorilla Fund International.[54] The Karisoke Research Center is operated by the Dian Fossey Gorilla Fund International, and continues the daily gorilla monitoring and protection that she started.
Shirley McGreal, a friend of Fossey,[55] continues to work for the protection of primates through the work of her International Primate Protection League (IPPL) one of the few wildlife organizations that according to Fossey effectively promotes "active conservation".
Between Fossey's death and the 1994 Rwandan genocide, Karisoke was directed by former students, some of whom had opposed her.[7] During the genocide and subsequent period of insecurity, the camp was completely looted and destroyed. Today only remnants are left of her cabin. During the civil war, the Virunga National Park was filled with refugees, and illegal logging destroyed vast areas.
In 2014, the 82nd anniversary of Fossey's birth was marked by a Google Doodle appearing on its search homepage worldwide.[56] The doodle depicted a group of mountain gorillas, with one touching Dian Fossey's hair while she made notes in a journal.[57]
Biographies
Mowat's Virunga (1987), whose British and U.S. editions are called Woman in the Mists: The Story of Dian Fossey and the Mountain Gorillas of Africa, was the first book-length biography of Fossey, and it serves as an insightful counterweight to the many omissions in Fossey's own story, being derived from Fossey's actual letters and entries in her journals. Harold Hayes's book The Dark Romance of Dian Fossey was published in 1989 after extensive interviews with people who lived and worked with Fossey. Haye's book shows Fossey in a less positive or romanticized light than previous accounts had done. The film Gorillas in the Mist was based on Hayes' 1987 article in Life magazine, as cited in the film's credits, instead of Fossey's self-edited autobiography by that title.
No One Loved Gorillas More (2005) was written by Camilla de la Bedoyere and published by National Geographic in the United States and Palazzo Editions in the United Kingdom. Gorilla Dreams: The Legacy of Dian Fossey was written by the investigative journalist Georgianne Nienaber and published in 2006. This account of Fossey's story is told as if in her own words from beyond the grave. Fossey is also prominently featured in a book by Vanity Fair journalist Alex Shoumatoff called African Madness, in which the author expands on Fossey's controversial behaviors, implying that Fossey provoked her own murder by way of her private and public inflammatory interactions with people. The author also wrote a lengthy article titled "The Fatal Obsession of Dian Fossey".[58]
A Forest in the Clouds: My Year among the Mountain Gorillas in the Remote Enclave of Dian Fossey, by John Fowler, is a first-person account from inside Dian Fossey's camp. The author gives a candid and vivid portrait of Fossey's mercurial personality, her ill treatment of staff and research students, and her alcohol-fueled tirades. The book also shows the daily workings of camp, Fossey's dependence on her students and the movement to remove her from Karisoke years before her brutal murder.[59]
In media
The Kentucky Opera Visions Program, in Louisville, has written an opera about Fossey, entitled Nyiramachabelli; it premiered on May 23, 2006.
Universal Studios bought the film rights to Gorillas in the Mist from Fossey in 1985, and Warner Bros. Studios bought the rights to the Hayes article, despite its having been severely criticized by Rosamond Carr. As a result of a legal battle between the two studios, a co-production was arranged. Portions of the story and the Hayes article were adapted for the film Gorillas in the Mist, starring Sigourney Weaver, Bryan Brown, and John Omirah Miluwi. The book covers Fossey's scientific career in great detail and omits material on her personal life, such as her affair with photographer Bob Campbell. In the film, the affair with Campbell (played by Bryan Brown) forms a major subplot. The Hayes article preceding the movie portrayed Fossey as a woman obsessed with gorillas, who would stop at nothing to protect them. The film includes scenes of Fossey's ruthless dealings with poachers, including a scene in which she sets fire to a poacher's home.
In the 2011 BBC documentary All Watched Over by Machines of Loving Grace, Adam Curtis uses Fossey as a symbol of the ideology of ecology, a balance of nature and western post-colonial political exploits in Africa.
In December 2017, Dian Fossey: Secrets in the Mist, a three-hour series, aired on the National Geographic Channel, The series tells the story of Fossey's life, work, murder and legacy, using archive footage and still images, interviews with people who knew and worked with her, specially shot footage and reconstruction.[60]
Selected bibliography
Books
Scholarly articles
References …
Sources
External links
Gorilla
From Wikipedia, the free encyclopedia
Jump to navigationJump to search
Gorillas[1]
Western gorilla
(Gorilla gorilla)
Scientific classification
Kingdom:
Animalia
Phylum:
Chordata
Class:
Mammalia
Order:
Primates
Suborder:
Haplorhini
Infraorder:
Simiiformes
Family:
Hominidae
Subfamily:
Homininae
Tribe:
Gorillini
Genus:
Gorilla
I. Geoffroy Saint-Hilaire, 1852
Type species
Troglodytes gorilla
Species
Gorilla gorilla
Gorilla beringei
Distribution of gorillas
Synonyms

Pseudogorilla Elliot, 1913
Gorillas are ground-dwelling, predominantly herbivorous apes that inhabit the forests of central Sub-Saharan Africa. The genus Gorilla is divided into two species: the eastern gorillas and the western gorillas (both critically endangered), and either four or five subspecies. They are the largest living primates. The DNA of gorillas is highly similar to that of humans, from 95 to 99% depending on what is included, and they are the next closest living relatives to humans after the chimpanzees and bonobos.
Gorillas' natural habitats cover tropical or subtropical forests in Sub-Saharan Africa. Although their range covers a small percentage of Sub-Saharan Africa, gorillas cover a wide range of elevations. The mountain gorilla inhabits the Albertine Rift montane cloud forests of the Virunga Volcanoes, ranging in altitude from 2,200 to 4,300 metres (7,200 to 14,100 ft). Lowland gorillas live in dense forests and lowland swamps and marshes as low as sea level, with western lowland gorillas living in Central West African countries and eastern lowland gorillas living in the Democratic Republic of the Congo near its border with Rwanda.[2]
Etymology
The word "gorilla" comes from the history of Hanno the Navigator, (c. 500 BC) a Carthaginian explorer on an expedition on the west African coast to the area that later became Sierra Leone.[3][4] Members of the expedition encountered "savage people, the greater part of whom were women, whose bodies were hairy, and whom our interpreters called Gorillae".[5][6] The word was then later used as the species name, though it is unknown whether what these ancient Carthaginians encountered were truly gorillas, another species of ape or monkeys, or humans.[7]
The American physician and missionary Thomas Staughton Savage and naturalist Jeffries Wyman first described the western gorilla (they called it Troglodytes gorilla) in 1847 from specimens obtained in Liberia.[8] The name was derived from Ancient Greek Γόριλλαι (gorillai), meaning 'tribe of hairy women',[9] described by Hanno.
Evolution and classification
The closest relatives of gorillas are the other two Homininae genera, chimpanzees and humans, all of them having diverged from a common ancestor about 7 million years ago.[10] Human gene sequences differ only 1.6% on average from the sequences of corresponding gorilla genes, but there is further difference in how many copies each gene has.[11] Until recently, gorillas were considered to be a single species, with three subspecies: the western lowland gorilla, the eastern lowland gorilla and the mountain gorilla.[7][12] There is now agreement that there are two species, each with two subspecies. More recently, a third subspecies has been claimed to exist in one of the species. The separate species and subspecies developed from a single type of gorilla during the Ice Age, when their forest habitats shrank and became isolated from each other.[2]
Primatologists continue to explore the relationships between various gorilla populations.[7] The species and subspecies listed here are the ones upon which most scientists agree.[citation needed]
The proposed third subspecies of Gorilla beringei, which has not yet received a trinomen, is the Bwindi population of the mountain gorilla, sometimes called the Bwindi gorilla.
Some variations that distinguish the classifications of gorilla include varying density, size, hair colour, length, culture, and facial widths.[2] Population genetics of the lowland gorillas suggest that the western and eastern lowland populations diverged ~261 thousand years ago.[14]
Physical characteristics
Gorillas move around by knuckle-walking, although they sometimes walk bipedally for short distances while carrying food or in defensive situations,[15] and some Mountain Gorillas use other parts of their hand to aid locomotion (studies of 77 Mountain Gorillas published in 2018 showed 61% only used knuckle walking, but the remainder used knuckle walking plus other parts of their hand—fist walking in ways that do not use the knuckles, using the backs of their hand, and using their palms).[16] Wild male gorillas weigh 136 to 195 kg (300 to 430 lb), while adult females usually weigh about half as much as adult males at 68–113 kg (150–250 lb).
Adult males are 1.4 to 1.8 m (4 ft 7 in to 5 ft 11 in) tall, with an arm span that stretches from 2.3 to 2.6 m (7 ft 7 in to 8 ft 6 in). Female gorillas are shorter at 1.25 to 1.5 m (4 ft 1 in to 4 ft 11 in), with smaller arm spans.[17][18][19][20][21] Groves (1970) calculates that average weight of the 47 wild adult male gorillas is 143 kg, while Smith and Jungers(1997) found that the average weight of the 19 wild adult male gorillas is 169 kg.[22] Adult male gorillas are known as silverbacks due to the characteristic silver hair on their backs reaching to the hips. The tallest gorilla recorded was a 1.95 m (6 ft 5 in) silverback with an arm span of 2.7 m (8 ft 10 in), a chest of 1.98 m (6 ft 6 in), and a weight of 219 kg (483 lb), shot in Alimbongo, northern Kivu in May 1938.[21] The heaviest gorilla recorded was a 1.83 m (6 ft 0 in) silverback shot in Ambam, Cameroon, which weighed 267 kg (589 lb).[21] Males in captivity are noted to be capable of reaching weights up to 310 kg (683 lb).[21] Gorilla facial structure is described as mandibular prognathism, that is, the mandible protrudes farther out than the maxilla. Adult males also have a prominent sagittal crest.
The eastern gorilla is more darkly coloured than the western gorilla, with the mountain gorilla being the darkest of all. The mountain gorilla also has the thickest hair. The western lowland gorilla can be brown or grayish with a reddish forehead. In addition, gorillas that live in lowland forests are more slender and agile than the more bulky mountain gorillas. The eastern gorilla also has a longer face and broader chest than the western gorilla.[23]
Studies have shown gorilla blood is not reactive to anti-A and anti-B monoclonal antibodies, which would, in humans, indicate type O blood. Due to novel sequences, though, it is different enough to not conform with the human ABO blood group system, into which the other great apes fit.[24] Like humans, gorillas have individual fingerprints.[25][26] Their eye colour is dark brown, framed by a black ring around the iris.
Distribution and habitat
Gorillas have a patchy distribution. The range of the two species is separated by the Congo River and its tributaries. The western gorilla lives in west central Africa, while the eastern gorilla lives in east central Africa. Between the species, and even within the species, gorillas live in a variety of habitats and elevations. Gorilla habitat ranges from montane forests to swamps. Eastern gorillas inhabit montane and submontane forests between 650 and 4,000 m (2,130 and 13,120 ft) above sea level.[27] Mountain gorillas live in the montane forests at the higher ends of the elevation range, while eastern lowland gorillas live in submontane forests at the lower ends of the elevation range. In addition, eastern lowland gorillas live in montane bamboo forests, as well as lowland forests ranging from 600–3,308 m (1,969–10,853 ft) in elevation.[28] Western gorillas live in both lowland swamp forests and montane forests, and elevations ranging from sea level to 1,600 m (5,200 ft).[27] Western lowland gorillas live in swamp and lowland forests ranging up to 1,600 m (5,200 ft), and Cross River gorillas live in low-lying and submontane forests ranging from 150–1,600 m (490–5,250 ft).
Nesting
Gorillas construct nests for daytime and night use. Nests tend to be simple aggregations of branches and leaves about 2 to 5 ft (0.61 to 1.52 m) in diameter and are constructed by individuals. Gorillas, unlike chimpanzees or orangutans, tend to sleep in nests on the ground. The young nest with their mothers, but construct nests after three years of age, initially close to those of their mothers.[29] Gorilla nests are distributed arbitrarily and use of tree species for site and construction appears to be opportunistic.[30] Nest-building by great apes is now considered to be not just animal architecture, but as an important instance of tool use.[30]
Food and foraging
A gorilla's day is divided between rest periods and travel or feeding periods. Diets differ between and within species. Mountain gorillas mostly eat foliage, such as leaves, stems, pith, and shoots, while fruit makes up a very small part of their diets.[31] Mountain gorilla food is widely distributed and neither individuals nor groups have to compete with one another. Their home ranges vary from 3 to 15 km2 (1.16 to 5.79 mi2), and their movements range around 500 m (0.31 mi) or less on an average day.[31] Despite eating a few species in each habitat, mountain gorillas have flexible diets and can live in a variety of habitats.[31]
Eastern lowland gorillas have more diverse diets, which vary seasonally. Leaves and pith are commonly eaten, but fruits can make up as much as 25% of their diets. Since fruit is less available, lowland gorillas must travel farther each day, and their home ranges vary from 2.7–6.5 km2 (1.04 to 2.51 mi2), with day ranges 154–2,280 m (0.096–1.417 mi). Eastern lowland gorillas will also eat insects, preferably ants.[32] Western lowland gorillas depend on fruits more than the others and they are more dispersed across their range.[33] They travel even farther than the other gorilla subspecies, at 1,105 m (0.687 mi) per day on average, and have larger home ranges of 7–14 km2 (2.70–5.41 mi2).[33] Western lowland gorillas have less access to terrestrial herbs, although they can access aquatic herbs in some areas. Termites and ants are also eaten.
Gorillas rarely drink water "because they consume succulent vegetation that is comprised of almost half water as well as morning dew",[34] although both mountain and lowland gorillas have been observed drinking.
Behaviour
Social structure
Gorillas live in groups called troops. Troops tend to be made of one adult male or silverback, multiple adult females and their offspring.[35][36][37] However, multiple-male troops also exist.[36] A silverback is typically more than 12 years of age, and is named for the distinctive patch of silver hair on his back, which comes with maturity. Silverbacks also have large canine teeth that also come with maturity. Both males and females tend to emigrate from their natal groups. For mountain gorillas, females disperse from their natal troops more than males.[35][38] Mountain gorillas and western lowland gorillas also commonly transfer to second new groups.[35]
Mature males also tend to leave their groups and establish their own troops by attracting emigrating females. However, male mountain gorillas sometimes stay in their natal troops and become subordinate to the silverback. If the silverback dies, these males may be able to become dominant or mate with the females. This behaviour has not been observed in eastern lowland gorillas. In a single male group, when the silverback dies, the females and their offspring disperse and find a new troop.[38][39] Without a silverback to protect them, the infants will likely fall victim to infanticide. Joining a new group is likely to be a tactic against this.[38][40] However, while gorilla troops usually disband after the silverback dies, female eastern lowlands gorillas and their offspring have been recorded staying together until a new silverback transfers into the group. This likely serves as protection from leopards.[39]
The silverback is the center of the troop's attention, making all the decisions, mediating conflicts, determining the movements of the group, leading the others to feeding sites, and taking responsibility for the safety and well-being of the troop. Younger males subordinate to the silverback, known as blackbacks, may serve as backup protection. Blackbacks are aged between 8 and 12 years[37] and lack the silver back hair. The bond that a silverback has with his females forms the core of gorilla social life. Bonds between them are maintained by grooming and staying close together.[41] Females form strong relationships with males to gain mating opportunities and protection from predators and infanticidal outside males.[42] However, aggressive behaviours between males and females do occur, but rarely lead to serious injury. Relationships between females may vary. Maternally related females in a troop tend to be friendly towards each other and associate closely. Otherwise, females have few friendly encounters and commonly act aggressively towards each other.[35]
Females may fight for social access to males and a male may intervene.[41] Male gorillas have weak social bonds, particularly in multiple-male groups with apparent dominance hierarchies and strong competition for mates. Males in all-male groups, though, tend to have friendly interactions and socialise through play, grooming, and staying together,[37] and occasionally they even engage in homosexual interactions.[43] Severe aggression is rare in stable groups, but when two mountain gorilla groups meet, the two silverbacks can sometimes engage in a fight to the death, using their canines to cause deep, gaping injuries.[44]
Competition
One possible predator of gorillas is the leopard. Gorilla remains have been found in leopard scat, but this may be the result of scavenging.[45] When the group is attacked by humans, leopards, or other gorillas, an individual silverback will protect the group, even at the cost of his own life.[46]
Reproduction and parenting
Females mature at 10–12 years (earlier in captivity), and males at 11–13 years. A female's first ovulatory cycle occurs when she is six years of age, and is followed by a two-year period of adolescent infertility.[47] The estrous cycle lasts 30–33 days, with outward ovulation signs subtle compared to those of chimpanzees. The gestation period lasts 8.5 months. Female mountain gorillas first give birth at 10 years of age and have four-year interbirth intervals.[47] Males can be fertile before reaching adulthood. Gorillas mate year round.[48]
Females will purse their lips and slowly approach a male while making eye contact. This serves to urge the male to mount her. If the male does not respond, then she will try to attract his attention by reaching towards him or slapping the ground.[49] In multiple-male groups, solicitation indicates female preference, but females can be forced to mate with multiple males.[49] Males incite copulation by approaching a female and displaying at her or touching her and giving a "train grunt".[48] Recently, gorillas have been observed engaging in face-to-face sex, a trait once considered unique to humans and bonobos.[50]
Gorilla infants are vulnerable and dependent, thus mothers, their primary caregivers, are important to their survival.[40] Male gorillas are not active in caring for the young, but they do play a role in socialising them to other youngsters.[51] The silverback has a largely supportive relationship with the infants in his troop and shields them from aggression within the group.[51] Infants remain in contact with their mothers for the first five months and mothers stay near the silverback for protection.[51] Infants suckle at least once per hour and sleep with their mothers in the same nest.[52]
Infants begin to break contact with their mothers after five months, but only for a brief period each time. By 12 months old, infants move up to five meters (16 feet) from their mothers. At around 18–21 months, the distance between mother and offspring increases and they regularly spend time away from each other.[53] In addition, nursing decreases to once every two hours.[52] Infants spend only half of their time with their mothers by 30 months. They enter their juvenile period at their third year, and this lasts until their sixth year. At this time, gorillas are weaned and they sleep in a separate nest from their mothers.[51] After their offspring are weaned, females begin to ovulate and soon become pregnant again.[51][52] The presence of play partners, including the silverback, minimizes conflicts in weaning between mother and offspring.[53]
Communication
Twenty-five distinct vocalisations are recognised, many of which are used primarily for group communication within dense vegetation. Sounds classified as grunts and barks are heard most frequently while traveling, and indicate the whereabouts of individual group members.[54] They may also be used during social interactions when discipline is required. Screams and roars signal alarm or warning, and are produced most often by silverbacks. Deep, rumbling belches suggest contentment and are heard frequently during feeding and resting periods. They are the most common form of intragroup communication.[44]
For this reason, conflicts are most often resolved by displays and other threat behaviours that are intended to intimidate without becoming physical. The ritualized charge display is unique to gorillas. The entire sequence has nine steps: (1) progressively quickening hooting, (2) symbolic feeding, (3) rising bipedally, (4) throwing vegetation, (5) chest-beating with cupped hands, (6) one leg kick, (7) sideways running, two-legged to four-legged, (8) slapping and tearing vegetation, and (9) thumping the ground with palms to end display.[55]
Lifespan
This section 

needs expansion

. You can help by 

adding to it

. 

(

February 2018

)
A gorilla's lifespan is normally between 35 and 40 years, although zoo gorillas may live for 50 years or more. Colo, a female western gorilla at the Columbus Zoo and Aquarium was the oldest known gorilla, at 60 years of age when she died on January 17, 2017.[56]
Intelligence
Gorillas are considered highly intelligent. A few individuals in captivity, such as Koko, have been taught a subset of sign language. Like the other great apes, gorillas can laugh, grieve, have "rich emotional lives", develop strong family bonds, make and use tools, and think about the past and future.[57] Some researchers believe gorillas have spiritual feelings or religious sentiments.[2] They have been shown to have cultures in different areas revolving around different methods of food preparation, and will show individual colour preferences.[2]
Tool use
The following observations were made by a team led by Thomas Breuer of the Wildlife Conservation Society in September 2005. Gorillas are now known to use tools in the wild. A female gorilla in the Nouabalé-Ndoki National Park in the Republic of Congo was recorded using a stick as if to gauge the depth of water whilst crossing a swamp. A second female was seen using a tree stump as a bridge and also as a support whilst fishing in the swamp. This means all of the great apes are now known to use tools.[58]
In September 2005, a two-and-a-half-year-old gorilla in the Republic of Congo was discovered using rocks to smash open palm nuts inside a game sanctuary.[59] While this was the first such observation for a gorilla, over 40 years previously, chimpanzees had been seen using tools in the wild 'fishing' for termites. Great apes are endowed with semiprecision grips, and have been able to use both simple tools and even weapons, such as improvising a club from a convenient fallen branch.
Scientific study
American physician and missionary Thomas Staughton Savage obtained the first specimens (the skull and other bones) during his time in Liberia.[8] The first scientific description of gorillas dates back to an article by Savage and the naturalist Jeffries Wyman in 1847 in Proceedings of the Boston Society of Natural History,[60][61] where Troglodytes gorilla is described, now known as the western gorilla. Other species of gorilla were described in the next few years.[7]
The explorer Paul Du Chaillu was the first westerner to see a live gorilla during his travel through western equatorial Africa from 1856 to 1859. He brought dead specimens to the UK in 1861.[62][63][64]
The first systematic study was not conducted until the 1920s, when Carl Akeley of the American Museum of Natural History traveled to Africa to hunt for an animal to be shot and stuffed. On his first trip, he was accompanied by his friends Mary Bradley, a mystery writer, her husband, and their young daughter Alice, who would later write science fiction under the pseudonym James Tiptree Jr. After their trip, Mary Bradley wrote On the Gorilla Trail. She later became an advocate for the conservation of gorillas, and wrote several more books (mainly for children). In the late 1920s and early 1930s, Robert Yerkes and his wife Ava helped further the study of gorillas when they sent Harold Bigham to Africa. Yerkes also wrote a book in 1929 about the great apes.
After World War II, George Schaller was one of the first researchers to go into the field and study primates. In 1959, he conducted a systematic study of the mountain gorilla in the wild and published his work. Years later, at the behest of Louis Leakey and the National Geographic, Dian Fossey conducted a much longer and more comprehensive study of the mountain gorilla. When she published her work, many misconceptions and myths about gorillas were finally disproved, including the myth that gorillas are violent.
Western lowland gorillas (G. g. gorilla) are believed to be one of the zoonotic origins of HIV/AIDS. The SIVgor Simian immunodeficiency virus that infects them is similar to a certain strain of HIV-1.[65][66][67][68]
Genome sequencing
The gorilla became the next-to-last great ape genus to have its genome sequenced. The first gorilla genome was generated with short read and Sanger sequencing using DNA from a female western lowland gorilla named Kamilah. This gave scientists further insight into the evolution and origin of humans. Despite the chimpanzees being the closest extant relatives of humans, 15% of the human genome was found to be more like that of the gorilla.[69] In addition, 30% of the gorilla genome "is closer to human or chimpanzee than the latter are to each other; this is rarer around coding genes, indicating pervasive selection throughout great ape evolution, and has functional consequences in gene expression."[70] Analysis of the gorilla genome has cast doubt on the idea that the rapid evolution of hearing genes gave rise to language in humans, as it also occurred in gorillas.[71]
Cultural references
Since coming to the attention of western society in the 1860s,[64] gorillas have been a recurring element of many aspects of popular culture and media. For example, gorillas have featured prominently in monstrous fantasy films such as King Kong. Additionally, pulp fiction stories such as Tarzan and Conan the Barbarian have featured gorillas as physical opponents of the titular protagonists.
Conservation status
All species (and sub-species) of gorilla are listed as Critically Endangered on the IUCN Red List.[72] Now, over 100,000 western lowland gorillas are thought to exist in the wild, with 4,000 in zoos; eastern lowland gorillas have a population of under 5,000 in the wild and 24 in zoos. Mountain gorillas are the most severely endangered, with an estimated population of about 880 left in the wild and none in zoos.[2][72] Threats to gorilla survival include habitat destruction and poaching for the bushmeat trade. In 2004, a population of several hundred gorillas in the Odzala National Park, Republic of Congo was essentially wiped out by the Ebola virus.[73] A 2006 study published in Science concluded more than 5,000 gorillas may have died in recent outbreaks of the Ebola virus in central Africa. The researchers indicated in conjunction with commercial hunting of these apes, the virus creates "a recipe for rapid ecological extinction".[74] Conservation efforts include the Great Apes Survival Project, a partnership between the United Nations Environment Programme and the UNESCO, and also an international treaty, the Agreement on the Conservation of Gorillas and Their Habitats, concluded under UNEP-administered Convention on Migratory Species. The Gorilla Agreement is the first legally binding instrument exclusively targeting gorilla conservation; it came into effect on 1 June 2008.
See also
References …
External links
| | |
| --- | --- |
| | Wikimedia Commons has media related to Gorilla. |
| | |
| --- | --- |
| | Look up gorilla in Wiktionary, the free dictionary. |
Read Full Post
|
Make a Comment
(
None so far
)
Posted on September 4, 2019. Filed under: American History, Anthropology, Blogroll, Books, College, Congress, Cult, Culture, Data, Economics, Education, Employment, High School, history, Journalism, Law, liberty, Life, Links, Literacy, Math, media, Medicine, Money, Non-Fiction, People, Philosophy, Photos, Programming, Psychology, Psychology, Radio, Radio, Rants, Raves, Raymond Thomas Pronk, Resources, Sociology | Tags: Anthropology, Books, Clive Thompson, Coders: The Making of A New Tribe and The Remaking of The World, coding, Computer Scienc, Culture, Data, Deep Learning, deep neural networks, Information, Learning from Data, Lex Fridman, Machine Learning, Probability, Programmers, Programming, Reviews, Surprise, Tom Lehrer, Training, Uncertainty, uncertainty reduction |

Clive Thompson
CLIVE THOMPSON: HOW TECH REMADE THE WORLD
Clive Thompson: Where do Big Ideas Come From?
Smarter Than You Think | Clive Thompson
Clive Thompson's New Book Smarter Than You Think | Keen On…
Smarter Than You Think by Clive Thompson | Animated Book Review
Smarter Than You Think by Clive Thompson Audiobook
Coding Culture
"Learning to Code is Not Just for Coders" | Ali Partovi | TEDxSausalito
TEDx Talks
COFOUNDER, CODE.ORG, ILIKE, & LINKEXCHANGE "Every child in America deserves access to Computer Science." Described by the San Jose Mercury News as one of "Silicon Valley's top angel investors," Ali Partovi has backed Airbnb, Dropbox, Facebook, Uber, and Zappos. In 2013, Partovi helped his twin brother Hadi launch Code.org, which promotes computer science education and has introduced 200 million kids to computer programming via the "Hour of Code." Early in his career he cofounded LinkExchange and later iLike.
How I taught myself to code | Litha Soyizwapi | TEDxSoweto
Learn the basics. Learn by doing. Apply Knowledge.
What do programmers actually do?
Programmer: Reality vs Expectations (Computer Programmer) Part 1
Programmer: Reality vs Expectations (Computer Programmer) Part 2
Rags to Microsoft Software Developer – My Life Story
Microsoft laid me off after 15 years of service. My life after Microsoft?
Microsoft ruined MY weekend… MY LAN party & My LIFE! WHY!
Microsoft ruined MY weekend… MY LAN party & My LIFE! WHY!
The Real Story of the Homeless Coder | Mashable Docs
Top 10 Worst Things about Programming
here i listed them all:
10-commute 9-your work doesn't exist 8-constant changing 7-meetings 6-your company changes 5-visibility office politics 4-sitting at desk all day 3-stress 2-arrogant people 1-bad code/manager
Top 10 Programmer Benefits
Learn Programming | Best Tips & Secrets
Top 10 Questions Coders Need to ASK in Interviews!
It's The Culture Stupid | Coder Radio 336
Uncle Bob Martin – The Clean Coder
"Uncle" Bob Martin – "The Future of Programming"
Published on May 18, 2016
How did our industry start, what paths did it take to get to where we are, and where is it going. What big problems did programmers encounter in the past? How were they solved? And how do those solutions impact our future? What mistakes have we made as a profession; and how are we going to correct them. In this talk, Uncle Bob describes the history of software, from it's beginnings in 1948 up through the current day; and then beyond. By looking at our past trajectory, we try to plot out where our profession is headed, and what challenges we'll face along the way. Robert C. Martin (Uncle Bob) has been a programmer since 1970. He is the Master Craftsman at 8th Light inc, an acclaimed speaker at conferences worldwide, and the author of many books including: The Clean Coder, Clean Code, Agile Software Development: Principles, Patterns, and Practices, and UML for Java Programmers.
The Future of Programming – .NET Oxford – April 2019
The Future of Programming 2019 Update How did our industry start, what paths did it take to get to where we are, and where is it going. What big problems did programmers encounter in the past? How were they solved? And how do those solutions impact our future? What mistakes have we made as a profession; and how are we going to correct them. In this talk, Uncle Bob describes the history of software, from it's beginnings in 1948 up through the current day; and then beyond. By looking at our past trajectory, we try to plot out where our profession is headed, and what challenges we'll face along the way. Robert Martin visited .NET Oxford in the UK, where this talk was recorded. For more information about the .NET Oxford user-group, please visit
https://www.meetup.com/dotnetoxford
.
Interview With Bob Martin (Uncle Bob)
Artificial Intelligence, the History and Future – with Chris Bishop
A New Philosophy on Artificial Intelligence | Kristian Hammond | TEDxNorthwesternU
Why Is Deep Learning Hot Right Now?
Deep Learning Tutorial with Python | Machine Learning with Neural Networks [Top Udemy Instructor]
Elon Musk: Tesla Autopilot | Artificial Intelligence (AI) Podcast
Eric Weinstein: Revolutionary Ideas in Science, Math, and Society | Artificial Intelligence Podcast
Tom Lehrer – Poisoning Pigeons In The Park
Tom Lehrer – We Will All Go Together When We Go
Tom Lehrer: The Vatican Rag (concert live) (1965)
Tom Lehrer – The Irish Ballad – LIVE FILM From Copenhagen in 1967
Tom Lehrer Full Copenhagen Performance
Tom Lehrer Interview NPR January 4, 1979
MIT Self-Driving Cars: State of the Art (2019)
MIT Deep Learning Basics: Introduction and Overview
Published on Jan 11, 2019
An introductory lecture for MIT course 6.S094 on the basics of deep learning including a few key ideas, subfields, and the big picture of why neural networks have inspired and energized an entire new generation of researchers. For more lecture videos on deep learning, reinforcement learning (RL), artificial intelligence (AI & AGI), and podcast conversations, visit our website or follow TensorFlow code tutorials on our GitHub repo.
MIT 6.S094: Introduction to Deep Learning and Self-Driving Cars
Google's Deep Mind Explained! – Self Learning A.I.
Artificial Intelligence: Mankind's Last Invention
Top 10 Computer Science Schools in the World
Coders: The Making of a New Art and the Remaking of the World
Clive Thompson. Penguin Press, $28 (448p) ISBN 978-0-7352-2056-0
In this revealing exploration of programming, programmers, and their far-reaching influence, Wired columnist Thompson (Smarter Than You Think) opens up an insular world and explores its design philosophy's consequences, some of them unintended. Through interviews and anecdotes, Thompson expertly plumbs the temperament and motivations of programmers. Thompson explains how an avowedly meritocratic profession nevertheless tends to sideline those who are not white male graduates of prestigious university computer science programs, tracing this male-dominated culture back to 1960s and early '70s MIT, where the "hacker ethic" was first born. Remarkably, though, he makes clear that programming is an unusual field in that successful practitioners are often self-taught, many having started out with only simple tools, such as a Commodore computer running the BASIC programming language. This book contains possibly the best argument yet for how social media maneuvers users into more extreme political positions, since "any ranking system based partly on tallying up the reactions to posts will wind up favoring intense material." Impressive in its clarity and thoroughness, Thompson's survey shines a much-needed light on a group of people who have exerted a powerful effect on almost every aspect of the modern world. (Apr.)
Reviewed on: 12/24/2018
Release date: 03/26/2019
Genre: Nonfiction
Ebook – 978-0-7352-2057-7
Paperback – 448 pages – 978-0-7352-2058-4
KIRKUS REVIEW
Of computer technology and its discontents.
Computers can do all kinds of cool things. The reason they can, writes tech journalist Thompson (Smarter than You Think: How Technology is Changing Our Minds for the Better, 2013), is that a coder has gotten to the problem. "Programmers spend their days trying to get computers to do new things," he writes, "so they're often very good at understanding the crazy what-ifs that computers make possible." Some of those things, of course, have proven noxious: Facebook allows you to keep in touch with high school friends but at the expense of spying on your every online movement. Yet they're kind of comprehensible, since they're based on language: Coding problems are problems of words and thoughts and not numbers alone. Thompson looks at some of the stalwarts and heroes of the coding world, many of them not well-known—Ruchi Sanghvi, for example, who worked at Facebook and Dropbox before starting a sort of think tank "aimed at convincing members to pick a truly new, weird area to examine." If you want weird these days, you get into artificial intelligence, of which the author has a qualified view. Humans may be displaced by machines, but the vaunted singularity probably won't happen anytime soon. Probably. Thompson is an enthusiast and a learned scholar alike: He reckons that BASIC is one of the great inventions of history, being one of the ways "for teenagers to grasp, in such visceral and palpable ways, the fabric of infinity." Though big tech is in the ascendant, he writes, there's a growing number of young programmers who are attuned to the ethical issues surrounding what they do, demanding, for instance, that Microsoft not provide software to the Immigration and Customs Enforcement agency. Those coders, writes Thompson, are "the one group of people VCs and CEOs cannot afford to entirely ignore," making them the heroes of the piece in more ways than one.
Fans of Markoff, Levy, Lanier et al. will want to have a look at this intriguing portrait of coding and coders.
About this book
https://www.kirkusreviews.com/book-reviews/clive-thompson/coders/
Book Summary
To understand the world today, we need to understand code and its consequences. With Coders, Thompson gives a definitive look into the heart of the machine.
Hello, world.
Facebook's algorithms shaping the news. Self-driving cars roaming the streets. Revolution on Twitter and romance on Tinder. We live in a world constructed of code – and coders are the ones who built it for us. From acclaimed tech writer Clive Thompson comes a brilliant anthropological reckoning with the most powerful tribe in the world today, computer programmers, in a book that interrogates who they are, how they think, what qualifies as greatness in their world, and what should give us pause. They are the most quietly influential people on the planet, and Coders shines a light on their culture.
In pop culture and media, the people who create the code that rules our world are regularly portrayed in hackneyed, simplified terms, as ciphers in hoodies. Thompson goes far deeper, dramatizing the psychology of the invisible architects of the culture, exploring their passions and their values, as well as their messy history. In nuanced portraits, Coders takes us close to some of the great programmers of our time, including the creators of Facebook's News Feed, Instagram, Google's cutting-edge AI, and more. Speaking to everyone from revered "10X" elites to neophytes, back-end engineers and front-end designers, Thompson explores the distinctive psychology of this vocation – which combines a love of logic, an obsession with efficiency, the joy of puzzle-solving, and a superhuman tolerance for mind-bending frustration.
Along the way, Coders thoughtfully ponders the morality and politics of code, including its implications for civic life and the economy. Programmers shape our everyday behavior: When they make something easy to do, we do more of it. When they make it hard or impossible, we do less of it. Thompson wrestles with the major controversies of our era, from the "disruption" fetish of Silicon Valley to the struggle for inclusion by marginalized groups.
In his accessible, erudite style, Thompson unpacks the surprising history of the field, beginning with the first coders – brilliant and pioneering women, who, despite crafting some of the earliest personal computers and programming languages, were later written out of history. Coders introduces modern crypto-hackers fighting for your privacy, AI engineers building eerie new forms of machine cognition, teenage girls losing sleep at 24/7 hackathons, and unemployed Kentucky coal-miners learning a new career.
At the same time, the book deftly illustrates how programming has become a marvelous new art form – a source of delight and creativity, not merely danger. To get as close to his subject as possible, Thompson picks up the thread of his own long-abandoned coding skills as he reckons, in his signature, highly personal style, with what superb programming looks like.
https://www.bookbrowse.com/bb_briefs/detail/index.cfm/ezine_preview_number/13867/coders
About Coders
Hello, world.
Facebook's algorithms shaping the news. Self-driving cars roaming the streets. Revolution on Twitter and romance on Tinder. We live in a world constructed of code–and coders are the ones who built it for us. From acclaimed tech writer Clive Thompson comes a brilliant anthropological reckoning with the most powerful tribe in the world today, computer programmers, in a book that interrogates who they are, how they think, what qualifies as greatness in their world, and what should give us pause. They are the most quietly influential people on the planet, and Coders shines a light on their culture.
In pop culture and media, the people who create the code that rules our world are regularly portrayed in hackneyed, simplified terms, as ciphers in hoodies. Thompson goes far deeper, dramatizing the psychology of the invisible architects of the culture, exploring their passions and their values, as well as their messy history. In nuanced portraits, Coders takes us close to some of the great programmers of our time, including the creators of Facebook's News Feed, Instagram, Google's cutting-edge AI, and more. Speaking to everyone from revered "10X" elites to neophytes, back-end engineers and front-end designers, Thompson explores the distinctive psychology of this vocation–which combines a love of logic, an obsession with efficiency, the joy of puzzle-solving, and a superhuman tolerance for mind-bending frustration.
Along the way, Coders thoughtfully ponders the morality and politics of code, including its implications for civic life and the economy. Programmers shape our everyday behavior: When they make something easy to do, we do more of it. When they make it hard or impossible, we do less of it. Thompson wrestles with the major controversies of our era, from the "disruption" fetish of Silicon Valley to the struggle for inclusion by marginalized groups.
In his accessible, erudite style, Thompson unpacks the surprising history of the field, beginning with the first coders — brilliant and pioneering women, who, despite crafting some of the earliest personal computers and programming languages, were later written out of history. Coders introduces modern crypto-hackers fighting for your privacy, AI engineers building eerie new forms of machine cognition, teenage girls losing sleep at 24/7 hackathons, and unemployed Kentucky coal-miners learning a new career.
At the same time, the book deftly illustrates how programming has become a marvelous new art form–a source of delight and creativity, not merely danger. To get as close to his subject as possible, Thompson picks up the thread of his own long-abandoned coding skills as he reckons, in his signature, highly personal style, with what superb programming looks like.
To understand the world today, we need to understand code and its consequences. With Coders, Thompson gives a definitive look into the heart of the machine.
Praise
"Fascinating. Thompson is an excellent writer and his subjects are themselves gripping. . . . [W]hat Thompson does differently is to get really close to the people he writes about: it's the narrative equivalent of Technicolor, 3D and the microscope. . . . People who interact with coders routinely, as colleagues, friends or family, could benefit tremendously from these insights." —Nature
"With an anthropologist's eye, [Thompson] outlines [coders'] different personality traits, their history and cultural touchstones. He explores how they live, what motivates them and what they fight about. By breaking down what the actual world of coding looks like . . . he removes the mystery and brings it into the legible world for the rest of us to debate. Human beings and their foibles are the reason the internet is how it is—for better and often, as this book shows, for worse." —TheNew York Times Book Review
"An outstanding author and long-form journalist. . . . I particularly enjoyed [Thompson's] section on automation." —Tim Ferriss
"[An] enjoyable primer on the world of computer programmers. . . . Coders are building the infrastructure on which twenty-first century society rests, and their work has every chance of surviving as long, and being as important, as the Brooklyn Bridge—or, for that matter, the Constitution." —Bookforum
"Thompson delivers again with this well-written narrative on coders, individual histories, and the culture of coder life, at home and work. . . . In addition to analyzing the work-life of coders, he brilliantly reveals several examples of how they live in their respective relationships. Throughout, Thompson also does a great job exploring the various drivers that permeate the industry: merit, openness of code, long coding stints without sleep, and how the culture tends toward start-up culture even when companies are established. This engaging work will appeal to readers who wish to learn more about the intersection of technology and culture, and the space in which they blur together." —Library Journal, starred review
"Thompson offers a broad cultural view of the world of coders and programmers from the field's origins in the mid-twentieth century to the present. In this highly readable and entertaining narrative, he notes the sense of scale and logical efficiency in coding and the enthusiasm with which programmers go about creating new features and finding bugs. . . . [A] comprehensive look at the people behind the digital systems now essential to everyday life."—Booklist
"Looks at some of the stalwarts and heroes of the coding world, many of them not well-known. . . . Thompson is an enthusiast and a learned scholar alike. . . . Fans of Markoff, Levy, Lanier, et al. will want to have a look at this intriguing portrait of coding and coders." —Kirkus
"In this revealing exploration of programming, programmers, and their far-reaching influence, Wired columnist Thompson opens up an insular world and explores its design philosophy's consequences, some of them unintended. Through interviews and anecdotes, Thompson expertly plumbs the temperament and motivations of programmers. . . . [Coders] contains possibly the best argument yet for how social media maneuvers users into more extreme political positions. . . . Impressive in its clarity and thoroughness, Thompson's survey shines a much-needed light on a group of people who have exerted a powerful effect on almost every aspect of the modern world." —Publishers Weekly, starred review

"As a person who has spent a lot of time writing code, I can confirm that you need to be a little bit of a weirdo to love it. Clive Thompson's book is an essential field guide to the eccentric breed of architects who are building the algorithms that shape our future, and the AIs who will eventually rise up and enslave us. Good luck, humans!" —Jonathan Coulton, musician
"Clive Thompson is more than a gifted reporter and writer. He is a brilliant social anthropologist. And, in this masterful book, he illuminates both the fascinating coders and the bewildering technological forces that are transforming the world in which we live." —David Grann, author of The Lost City of Z and Killers of the Flower Moon
"With his trademark clarity and insight, Clive Thompson gives us an unparalleled vista into the mind-set and culture of programmers, the often-invisible architects and legislators of the digital age."  —Steven Johnson, author of How We Got to Now
"If you have to work with programmers, it's essential to understand that programming has a culture. This book will help you understand what programmers do, how they do it, and why. It decodes the culture of code." —Kevin Kelly, senior maverick for Wired
"Clive Thompson is the ideal guide to who coders are, what they do, and how they wound up taking over the world. For a book this important, inspiring, and scary, it's sinfully fun to read." —Steven Levy, author of In the Plex
"It's a delight to follow Clive Thompson's roving, rollicking mind anywhere. When that 'anywhere' is the realm of the programmers, the pleasure takes on extra ballast. Coders is an engrossing, deeply clued-in ethnography, and it's also a book about power, a new kind: where it comes from, how it feels to wield it, who gets to try—and how all that is changing."  —Robin Sloan, author of Mr. Penumbra's 24-Hour Bookstore
"Clive Thompson has deftly picked apart the myth of a tech meritocracy. Guiding readers through the undercovered history of programming's female roots, Coders points with assurance to the inequities that have come to define coding today, as both a profession and the basis of the technology that shapes our lives. Readable, revealing, and in many ways infuriating."  —Rebecca Traister, author of Good and Mad
"Code shapes coders, and coders shape the code that changes how we think, every day of our lives. If you want to create a more humanistic digital world, read this book to get started." —Sherry Turkle, professor at MIT; author of Reclaiming Conversation and Alone Together
"Thompson has accomplished the nearly impossible task of portraying the coding world exactly as it is: messy, inspiring, naive, and—at times—shameful. Coders is a beautifully written and refreshingly fair portrayal of a young industry that's accomplished so much and still has a lot to learn." —Saron Yitbarek, CEO and founder of CodeNewbie
Coding Has Become Pop Culture
But programming has not. And let me dive right into it.
Fifteen years ago when people suggested I should become a programmer because of my introverted and shy personality, analytical mind and complete lack of social life, I laughed and shamelessly flipped them off. But I was a teenager, and in my teenage mind a programmer lived forever with their parents, in the basement, with pimples and large ugly glasses, has never had a girlfriend but plenty of wet dreams about princess Leia. Repeatedly. And that image did not sit well with me. Plus, I actually had a girlfriend, and a hot one at that.
Forward six years, and I was in Budapest airport casually reading a book about HTML…
Add another 6 years and I landed my first full-stack web developer job at a Northern Irish startup. Yes, I took my time, I guess. But how much time? I don't quite know to be honest. But it was a lot. Was it the mythical 10.000 hours? No. If I would have to make a rough estimation, I would say, to date I have "coded" about 8000 hours. Technically, according to the 10.000 hour rule, in 2000 hours worth of "coding", I shall be an expert in my field.
Or will I?
Here's what I have done in those 8000 hours. Grab a seat, as this is going to be long and hard to follow. I have written code in the following languages: C, HTML, CSS, JavaScript, Java (Android), Swift, PHP, Ruby, Python, Chuck, SQL to work with the following frameworks: Node, Angular, Bootstrap, Foundation, React, Rails, CodeIgniter, Ionic while building landing pages, websites, WordPress sites, eCommerce solutions, eLearning content, Moodle sites, Totara sites, Mahara sites, Common Cartridge packages, SCORM packages, Android apps, iOS apps, hybrid apps, in-house web applications, eBooks, magazines, games, and board-game companion apps. So what am I getting at?
Well, what I am trying to say is that there is no field, therefore becoming an expert in it, becomes unattainable. Coding is not a field. Computer Science is, but that's an entirely different slice of cheese.
Coding is what presidents, educators, parents and employers and companies herd the young generations into, like cattle onto the holy grail of golden fields of opportunity.
The promise is a dream, the propaganda is well-crafted and simple-worded, heck it's not even worded any more, it's dumbed down to simple images for them lovely wee "rugrats" who definitely must learn logical thinking before learning how to feed themselves — please note the sarcasm.
Just 15 years later, coding has become the "pop-culturized" version of programming and what everybody now hopes will be the future army of coders upon which we shall build our AI controlled home, traffic, retail, entertainment, medical, industrial, sexual, illusional and delusional revolution, will turn out to be an absolute shit-show — and there truly is no better word for that. And all this, because programming is being sold as "coding" and "coding" is supposedly easy. Couldn't be further away from the truth…
So here's the fine-print. The "factualised" myth that anyone can learn a programming language in mere hours is only true up to a point and that point happens to be very early on in the learning process. Indeed, a and any programming language can be learnt in a single day. In fact if one's goal is to become a programming polyglot in a month (while having a job), 8–10 languages can be learnt by studying during the weekends. But here's the catch. Every programming language has its libraries and, its syntactic sugar and personality, and none of that can really be learnt quickly or easily or in a weekend. In fact, in the real world, every programming language becomes the least of your problems.
Just because you speak English, it doesn't mean you're good at writing novels, or even short stories. Same goes for coding.
Just because you've learnt the language, does not mean you know how to program. Add to that the myriad of frameworks, plugins, libraries, pre-processors, post-processors, coding standards, industry standards, TDD, BDD, content management systems, file versioning, CI, deployment and release management, debugging, ticketing, waterfall, agile, scrum and their combination thereof… and I am not even sure I've touched on everything. The point is, being a "coder" involves more or less all of the above. And programming itself is just a tiny tiny part of it. A crucial part, but nevertheless, tiny.
Yet programming is still continuously being dumbed-down …
Apple launched Playgrounds, MIT launched Scratch, Lego is launching Boost, all in an attempt to sell "coding" to younger and younger age-groups as if that will fill the quota of millions of new programmers by 202x.
The message is pretty much "don't worry about the code, take these virtual puzzle pieces and off you go, you can program". If only that were true. Here's the thing about programming. It's text-based. Has been, and will be for many more years to come. Kids who play with Lego Boost, Playgrounds or Scratch won't be better programmers by the age of 22 than those who started learning programming at 16 and did it in an actual programming language. In fact, why should they be? I would not expect my child to be a bread-earning individual until the age of 22. Learn "coding" for 6 years, and I guarantee she/he will land a job in no-time.
GUI has also nothing to do with the real programming world, and logical thinking can be transferred to a kid in many other ways. When was the last time you saw a kid do a 1000 piece puzzle on the dining-room table? Exactly…
Kids are by default very logical human beings, in fact that's how they learn how the world works.
They learn the value of the if-else-statement the first day they're born. "If I cry, mum will make it stop, else I keep crying until dad shows up (who will probably make everything 10 times worse, but heck, I'm gonna t(c)ry anyway…)." Kids are very logical, hence their often brutal sincerity. You call it innocence, they call it a black-and-white world. There are no multiple switch statements yet. There are no shades of grey. That comes later. Both literally and literarily (in 3 volumes no less…). 😉 Bottom line, they are more than equipped with logical thinking, but put them in front of the TV, or hand them a tablet for 6 hours a day, and all that is going to become a pile of corrupted values as often there is very little thinking involved.
"Coding" is not a musical art, a piano or a violin that a child might need to develop muscle-memory for. It's engineering.
What programming requires is analytical thinking, problem-solving attitude, stamina for failed attempts at coming up with the right solution, passion for technology, pride in your own code, but maturely accepting someone else's improvements and observations, and a sense of responsibility for any code you write or contribute to.
Correct me if I am wrong, but none of these traits are easy to cultivate and develop. Certainly not at the age of 5! Yet, nobody seems to sell "coding" as it really is — a fun but difficult journey of discovery, success and failure and all that "da capo", all year, every year.
Just because "coding" sounds cool, it does not mean it's not the same ole' hard-core programming. If anything, it's even more so today than 15 years ago. Except we now all wear skinny jeans, walk around with even skinnier laptops, moved out of the basement and with all the "fill the gender-gap" hype, we might even end up with decent looking girlfriends.
P.S. Some things don't change. The ugly glasses stayed. But they're trendy now, so it's all good. 😉
https://hackernoon.com/coding-has-become-a-pop-culture-939100f84b0c
The ugly underbelly of coder culture
Today's developers are overwhelmingly young and male, and they're barring the door from a more diverse workforce
IDG News Service | Apr 12, 2012
By now, it should surprise no one to hear that software development is a bit of a boys' club. We've all read editorials bemoaning the lack of women in tech.
The easy explanation is that programming appeals more to a male mind-set. But while it's easy, it's also cheap. Things aren't nearly so simple.
[ Find out which 10 experimental languages could shake up IT, learn which 11 programming trends are on the rise, verse yourself in the 12 programming mistakes to avoid, and test your programming smarts with our programming IQ test: Round 1 and Round 2. | Master the latest in Java development with our JavaWorld Enterprise Java newsletter. ]
Some say the problem is our education system. Schools and colleges should be doing more to encourage girls and young women to explore computing. Right now that's not happening. Overall enrollment in university computer science programs is up 10 percent from last year, but enrollment among women is down.
Others say companies should provide the encouragement. Some companies already are; Etsy, for example, is offering $50,000 in grants to send women to its Hacker School training program in New York City this summer.
That's admirable, but it falls short of addressing the real problem, which is that software development isn't just failing to attract women. It's actively pushing them away. Worse, they're not the only ones.
No girls allowed
There are women who have a genuine passion for programming to rival any man. But even if they manage to get hired over their male counterparts, they often find themselves in hostile, male-dominated work environments.
"As the woman, I've been the only person in the group asked to put together a potluck," writes Katie Cunningham, a Python developer at Cox Media Group. "I've been the only one asked to take notes in a meeting, even if I'm the one who's presenting. I once had a boss who wanted to turn me into a personal assistant so badly, it ended up in a meeting with HR."
Just as harmful, she says, were the casual jokes and comments from her male coworkers. If she didn't shrug them off with a smile, she was told she had a bad attitude. Cunningham says the subtle sexism she encountered as a programmer was so discouraging that she once considered leaving the field for good. "I almost prefer outright sexism, because at least that you can point out," she writes.
These problems certainly aren't limited to programming. Women in all sorts of fields face similar discrimination. But the software development field's hostility toward women may be symptomatic of a broader malady.
No dads, either
Consider the perennial issue of age discrimination in tech. Programming jobs may favor men, but not all men.
As a rule, older workers in most professions have it a lot easier than women do. According to federal statistics, mature workers tend to earn higher salaries and they're the least likely to be unemployed.
That's the rule. I'm sure I don't need to tell you which field is the exception.
According to Professors Clair Brown and Greg Linden of the University of California at Berkeley, programming salaries follow the opposite pattern from those in most other careers. Pay rises for coders spike when they're in their 30s, plateau when they're in their 40s, and actually decline from there. Those numbers put the lie to the popular theory that older programmers don't get hired because companies can't afford their inflated salaries.
The other theory — that mature programmers fail to keep their skills up to date — doesn't hold water, either. According to this month's Tiobe Index, the most popular programming languages are Java, C, and C++. All three are mature languages with large, complex standard libraries. They take a long time to master.
Programmers with deep knowledge and extensive experience are simply more valuable than newbies, especially if you can pick them up on the cheap. So why don't they get hired?
Is this an industry or a fraternity?
Evidence suggests that the problem is cultural, and it's not just women and older workers who are being excluded. Take the case of Ryan Funduk, who has given up going to programming conferences and events. He fits the demographic of a successful developer in most respects, save one: He doesn't drink.
"Practically every single event, and a huge percentage of the online discussion about these events, revolves around binge drinking," Funduk writes. "The simple truth is all you can do is just opt out of going to these parties … or put another way, you can opt to exclude yourself."
Put all the pieces together, and you're left with an impression of developers that's markedly different from the geeks and nerds they're made out to be in popular culture. On the contrary, developers harbor the same attitudes and engage in the same behaviors you see whenever a subculture is overwhelmingly dominated by young males. They've even coined a clever name for programmers who think and behave like fraternity pledges: "brogrammers."
But saying "boys will be boys" simply isn't good enough. Developers pride themselves on their skill and intelligence. They like to think of their culture as a meritocracy, where the very best developers naturally rise to the top. But as long as the industry tends to exclude more than half of the potential workforce, that's nothing but pure arrogance.
Today's software business seems to value youthful testosterone more than the stuff that actually matters, such as talent, skill, intelligence, knowledge, and experience. Until that changes, we're doing ourselves, our customers, and our industry a disservice.
This article, "The ugly underbelly of coder culture," originally appeared at InfoWorld.com. Follow the latest news in programming at InfoWorld.com. For the latest business technology news, follow InfoWorld.com on Twitter.
https://www.infoworld.com/article/2617081/the-ugly-underbelly-of-coder-culture.html?page=2
TIOBE Index for August 2019
August Headline: Silly season in the programming language world
Nothing much has changed during July in the TIOBE index. In the top 10 only Objective-C and SQL have swapped positions. We need a magnifying glass to see some other noteworthy changes: Rust went from #33 to #28, TypeScript from #41 to #35 and Julia from #50 to #39. It is also interesting to note that Kotlin doesn't seem to come closer to the top 20. This month it even lost 2 positions: from #43 to #45.
The TIOBE Programming Community index is an indicator of the popularity of programming languages. The index is updated once a month. The ratings are based on the number of skilled engineers world-wide, courses and third party vendors. Popular search engines such as Google, Bing, Yahoo!, Wikipedia, Amazon, YouTube and Baidu are used to calculate the ratings. It is important to note that the TIOBE index is not about the best programming language or the language in which most lines of code have been written.
The index can be used to check whether your programming skills are still up to date or to make a strategic decision about what programming language should be adopted when starting to build a new software system. The definition of the TIOBE index can be found here.
| Aug 2019 | Aug 2018 | Change | Programming Language | Ratings | Change |
| --- | --- | --- | --- | --- | --- |
| 1 | 1 | | Java | 16.028% | -0.85% |
| 2 | 2 | | C | 15.154% | +0.19% |
| 3 | 4 | | Python | 10.020% | +3.03% |
| 4 | 3 | | C++ | 6.057% | -1.41% |
| 5 | 6 | | C# | 3.842% | +0.30% |
| 6 | 5 | | Visual Basic .NET | 3.695% | -1.07% |
| 7 | 8 | | JavaScript | 2.258% | -0.15% |
| 8 | 7 | | PHP | 2.075% | -0.85% |
| 9 | 14 | | Objective-C | 1.690% | +0.33% |
| 10 | 9 | | SQL | 1.625% | -0.69% |
| 11 | 15 | | Ruby | 1.316% | +0.13% |
| 12 | 13 | | MATLAB | 1.274% | -0.09% |
| 13 | 44 | | Groovy | 1.225% | +1.04% |
| 14 | 12 | | Delphi/Object Pascal | 1.194% | -0.18% |
| 15 | 10 | | Assembly language | 1.114% | -0.30% |
| 16 | 19 | | Visual Basic | 1.025% | +0.10% |
| 17 | 17 | | Go | 0.973% | -0.02% |
| 18 | 11 | | Swift | 0.890% | -0.49% |
| 19 | 16 | | Perl | 0.860% | -0.31% |
| 20 | 18 | | R | 0.822% | -0.14% |
Ratings (%)JavaCPythonC++C#Visual Basic .NETJavaScriptPHPObjective-C
SQL200220042006200820102012201420162018051015202530
TIOBE Programming Community Index
Source: http://www.tiobe.com
---
Other programming languages
The complete top 50 of programming languages is listed below. This overview is published unofficially, because it could be the case that we missed a language. If you have the impression there is a programming language lacking, please notify us at tpci@tiobe.com. Please also check the overview of all programming languages that we monitor.
| Position | Programming Language | Ratings |
| --- | --- | --- |
| 21 | D | 0.807% |
| 22 | SAS | 0.798% |
| 23 | PL/SQL | 0.745% |
| 24 | Dart | 0.715% |
| 25 | ABAP | 0.498% |
| 26 | F# | 0.476% |
| 27 | Logo | 0.465% |
| 28 | Rust | 0.450% |
| 29 | Scratch | 0.448% |
| 30 | Lua | 0.414% |
| 31 | Transact-SQL | 0.399% |
| 32 | COBOL | 0.369% |
| 33 | Fortran | 0.364% |
| 34 | Lisp | 0.362% |
| 35 | TypeScript | 0.333% |
| 36 | Scala | 0.311% |
| 37 | Ada | 0.296% |
| 38 | ActionScript | 0.288% |
| 39 | Julia | 0.279% |
| 40 | Scheme | 0.278% |
| 41 | RPG | 0.272% |
| 42 | Prolog | 0.267% |
| 43 | PostScript | 0.254% |
| 44 | VBScript | 0.243% |
| 45 | Kotlin | 0.225% |
| 46 | Awk | 0.204% |
| 47 | Apex | 0.189% |
| 48 | Bash | 0.187% |
| 49 | Haskell | 0.174% |
| 50 | PowerShell | 0.166% |
---
The Next 50 Programming Languages
The following list of languages denotes #51 to #100. Since the differences are relatively small, the programming languages are only listed (in alphabetical order).
(Visual) FoxPro, 4th Dimension/4D, ABC, Alice, BBC BASIC, bc, Bourne shell, C shell, CL (OS/400), Clipper, Clojure, CoffeeScript, Common Lisp, Crystal, cT, Erlang, Euphoria, Factor, Forth, Icon, Inform, Io, J, Korn shell, LabVIEW, Ladder Logic, LiveCode, Maple, Mercury, ML, Monkey, MQL4, MS-DOS batch, NATURAL, OpenCL, OpenEdge ABL, Oz, PL/I, Ring, S, Snap!, SPARK, SPSS, Stata, Tcl, Verilog, VHDL, XC, Xojo, Z shell
---
This Month's Changes in the Index
This month the following changes have been made to the definition of the index:
Max Efremov suggested to add the language 1C:Enterprise script to the TIOBE index. The fourth generation programming language entered the TIOBE index at position #140.
Andres Gonzalez Alonso proposed another programming language, Harbour. This successor of Clipper starts at position #144 of the TIOBE index.
There are lots of mails that still need to be processed. As soon as there is more time available your mail will be answered. Please be patient.
---
Very Long Term History
To see the bigger picture, please find below the positions of the top 10 programming languages of many years back. Please note that these are average positions for a period of 12 months.
| Programming Language | 2019 | 2014 | 2009 | 2004 | 1999 | 1994 | 1989 |
| --- | --- | --- | --- | --- | --- | --- | --- |
| Java | 1 | 2 | 1 | 1 | 14 | – | – |
| C | 2 | 1 | 2 | 2 | 1 | 1 | 1 |
| Python | 3 | 7 | 5 | 7 | 24 | 21 | – |
| C++ | 4 | 4 | 3 | 3 | 2 | 2 | 2 |
| Visual Basic .NET | 5 | 9 | – | – | – | – | – |
| C# | 6 | 5 | 6 | 6 | 19 | – | – |
| JavaScript | 7 | 8 | 8 | 8 | 16 | – | – |
| PHP | 8 | 6 | 4 | 5 | – | – | – |
| SQL | 9 | – | – | 89 | – | – | – |
| Objective-C | 10 | 3 | 31 | 38 | – | – | – |
| Perl | 16 | 11 | 7 | 4 | 3 | 10 | 22 |
| Lisp | 32 | 13 | 19 | 13 | 12 | 5 | 3 |
| Pascal | 220 | 16 | 14 | 88 | 6 | 3 | 20 |
---
Programming Language Hall of Fame
The hall of fame listing all "Programming Language of the Year" award winners is shown below. The award is given to the programming language that has the highest rise in ratings in a year.
| Year | Winner |
| --- | --- |
| 2018 | Python |
| 2017 | C |
| 2016 | Go |
| 2015 | Java |
| 2014 | JavaScript |
| 2013 | Transact-SQL |
| 2012 | Objective-C |
| 2011 | Objective-C |
| 2010 | Python |
| 2009 | Go |
| 2008 | C |
| 2007 | Python |
| 2006 | Ruby |
| 2005 | Java |
| 2004 | PHP |
| 2003 | C++ |
---
Bugs & Change Requests
This is the top 5 of most requested changes and bugs. If you have any suggestions how to improve the index don't hesitate to send an e-mail to tpci@tiobe.com.
Apart from "<language> programming", also other queries such as "programming with <language>", "<language> development" and "<language> coding" should be tried out.
Add queries for other natural languages (apart from English). The idea is to start with the Chinese search engine Baidu. This has been implemented partially and will be completed the next few months.
Add a list of all search term requests that have been rejected. This is to minimize the number of recurring mails about Rails, JQuery, JSP, etc.
Start a TIOBE index for databases, software configuration management systems and application frameworks.
Some search engines allow to query pages that have been added last year. The TIOBE index should only track those recently added pages.
---
Frequently Asked Questions (FAQ)
Q: Am I allowed to show the TIOBE index in my weblog/presentation/publication?A: Yes, the only condition is to refer to its original source "www.tiobe.com".
Q: How may I nominate a new language to be added to the TIOBE index?A: If a language meets the criteria of being listed (i.e. it is Turing complete and has an own Wikipedia entry that indicates that it concerns a programming language) and it is sufficiently popular (more than 5,000 hits for +"<language> programming" for Google), then please write an e-mail to tpci@tiobe.com.
Q: I would like to have the complete data set of the TIOBE index. Is this possible?A: We spent a lot of effort to obtain all the data and keep the TIOBE index up to date. In order to compensate a bit for this, we ask a fee of 5,000 US$ for the complete data set. The data set runs from June 2001 till today. It started with 25 languages back in 2001, and now measures more than 150 languages once a month. The data are available in comma separated format. Please contact sales@tiobe.com for more information.
Q: Why is the maximum taken to calculate the ranking for a grouping, why not the sum?A: Well, you can do it either way and both are wrong. If you take the sum, then you get the intersection twice. If you take the max, then you miss the difference. Which one to choose? Suppose somebody comes up with a new search term that is 10% of the original. If you take the max, nothing changes. If you take the sum then the ratings will rise 10%. So taking the sum will be an incentive for some to come up with all kinds of obscure terms for a language. That's why we decided to take the max.The proper way to solve this is is of course to take the sum and subtract the intersection. This will give rise to an explosion of extra queries that must be performed. Suppose a language has a grouping of 15 terms, then you have to perform 32,768 queries (all combinations of intersections). So this seems not possible either… If somebody has a solution for this, please let us know.
Q: What happened to Java in April 2004? Did you change your methodology?A: No, we did not change our methodology at that time. Google changed its methodology. They performed a general sweep action to get rid of all kinds of web sites that had been pushed up. As a consequence, there was a huge drop for languages such as Java and C++. In order to minimize such fluctuations in the future, we added two more search engines (MSN and Yahoo) a few months after this incident.https://www.tiobe.com/tiobe-index/
Tom Lehrer
From Wikipedia, the free encyclopedia
Jump to navigationJump to search
Tom Lehrer

Tom Lehrer performing in 1960

Background information
Birth name
Thomas Andrew Lehrer
Born
April 9, 1928 (age 91)
Manhattan, New York City
Genres
Satire, comedy, science
Occupation(s)
singer-songwriter, satirist, mathematician
Instruments
Vocals, piano
Years active
1945–1971, 1980, 1998
Labels
TransRadio
Lehrer Records
Reprise/Warner Bros. Records
Rhino/Atlantic Records
Shout! Factory
Associated acts
Joe Raposo
Thomas Andrew Lehrer (/ˈlɛərər/; born April 9, 1928) is a retired American musician, singer-songwriter, satirist, and mathematician. He has lectured on mathematics and musical theater. He is best known for the pithy, humorous songs that he recorded in the 1950s and 1960s. His songs often parodied popular musical forms, though he usually created original melodies when doing so. A notable exception is "The Elements", where he set the names of the chemical elements to the tune of the "Major-General's Song" from Gilbert and Sullivan's Pirates of Penzance.
Lehrer's early work typically dealt with non-topical subject matter and was noted for its black humor in songs such as "Poisoning Pigeons in the Park". In the 1960s, he produced a number of songs that dealt with social and political issues of the day, particularly when he wrote for the U.S. version of the television show That Was the Week That Was. The popularity of these songs has endured their topical subjects and references. Lehrer quoted a friend's explanation: "Always predict the worst and you'll be hailed as a prophet."[1] In the early 1970s, Lehrer largely retired from public performances to devote his time to teaching mathematics and music theater at the University of California, Santa Cruz.
Early life
Tom Lehrer was born in 1928 to a secular Jewish family and grew up in Manhattan's Upper East Side.[2][3] He began studying classical piano at the age of seven, but was more interested in the popular music of the age. Eventually, his mother also sent him to a popular-music piano teacher.[4] At this early age, he began writing show tunes, which eventually helped him as a satirical composer and writer in his years of lecturing at Harvard University noting the influence of one of his professors Irving Kaplansky,[5][6] and later at other universities.[7]
Lehrer attended the Horace Mann School in Riverdale, New York, part of The Bronx.[2][8] He also attended Camp Androscoggin, both as a camper and a counselor.[9] Lehrer was considered a child prodigy and entered Harvard College at the age of 15 after graduating from Loomis Chaffee School.[2] As a mathematics undergraduate student at Harvard College, he began to write comic songs to entertain his friends, including "Fight Fiercely, Harvard" (1945). Those songs were later named collectively The Physical Revue,[10] a joking reference to a leading scientific journal, the Physical Review.
Academic and military career
Lehrer earned his Bachelor of Arts in mathematics (magna cum laude) from Harvard University in 1946,[11] where he was the roommate of the Canadian theologian Robert Crouse. He received his MA degree the next year, and was inducted into Phi Beta Kappa.[citation needed] He taught classes at MIT, Harvard, Wellesley, and the University of California, Santa Cruz.[citation needed]
Lehrer remained in Harvard's doctoral program for several years, taking time out for his musical career and to work as a researcher at the Los Alamos Scientific Laboratory. He was drafted into the U.S. Army from 1955 to 1957, working at the NSA. (Lehrer has stated that he invented the Jell-O Shot during this time, as a means of circumventing the base's ban on alcoholic beverages.)[12] These experiences became fodder for songs, e.g., The Wild West Is Where I Want to Be and It Makes a Fellow Proud to Be a Soldier.[13] It was many years before Lehrer publicly revealed having been assigned to the NSA, since the mere fact of its existence was classified at the time; this left him in the interesting position of implicitly using nuclear weapons work as a cover story for something more sensitive.
Despite holding a master's degree in an era when American conscripts often lacked a high school diploma, Lehrer served as an enlisted soldier, achieving the rank of Specialist Third Class (later retitled "Specialist-4" and currently "Specialist"), which he described as being a "corporal without portfolio".[14] In 1960, Lehrer returned to full-time studies at Harvard,[8] but in 1965 gave up on his mathematical dissertation about the subject of modes in statistics, after working on it intermittently for 15 years.[2]
From 1962, he taught in the political science department at the Massachusetts Institute of Technology (MIT).[15] In 1972, he joined the faculty of the University of California, Santa Cruz, teaching an introductory course entitled The Nature of Mathematics to liberal arts majors—"math for tenors", according to Lehrer. He also taught a class in musical theater. He occasionally performed songs in his lectures, primarily those relating to the topic.[6]
In 2001, Lehrer taught his last mathematics class (on the topic of infinity) and retired from academia.[16][17] He has remained in the area, and in 2003 said he still "hangs out" around the University of California, Santa Cruz.[18]
Mathematical publications
The American Mathematical Society database lists him as co-author of two papers:
R. E. Fagen; T. A. Lehrer (March 1958). "Random walks with restraining barrier as applied to the biased binary counter". Journal of the Society for Industrial and Applied Mathematics. 6 (1): 1–14. doi:10.1137/0106001. JSTOR 2098858. MR 0094856.
T. Austin; R. Fagen; T. Lehrer; W. Penney (1957). "The distribution of the number of locally maximal elements in a random sample". Annals of Mathematical Statistics. 28 (3): 786–790. doi:10.1214/aoms/1177706893. MR 0091251.
Musical career
Style and Influences
Lehrer was mainly influenced by musical theater. According to Gerald Nachman's book Seriously Funny,[19] the Broadway musical Let's Face It! (by Cole Porter) made an early and lasting impression on him. Lehrer's style consists of parodying various forms of popular song. For example, his appreciation of list songs led him to write The Elements, which lists the chemical elements to the tune of Gilbert and Sullivan's Major-General's Song.
In author Isaac Asimov's second autobiographical volume In Joy Still Felt, Asimov recounted seeing Lehrer perform in a Boston nightclub on October 9, 1954. Lehrer sang cleverly about Jim getting it from Louise, and Sally from Jim, "…and after a while you gathered the 'it' was venereal disease [the song was likely "I Got It From Sally" (in later versions "Agnes")]. Suddenly, as the combinations grew more grotesque, you realized he was satirizing every known perversion without using a single naughty phrase. It was clearly unsingable (in those days) outside a nightclub." Asimov also recalled a song that dealt with the Boston subway system, making use of the stations leading into town from Harvard, observing that the local subject-matter rendered the song useless for general distribution. Lehrer subsequently granted Asimov permission to print the lyrics to the subway song in his book. "I haven't gone to nightclubs often," said Asimov, "but of all the times I have gone, it was on this occasion that I had by far the best time."[20]
Recordings
Lehrer was encouraged by the success of his performances, so he paid $15 for some studio time in 1953 to record Songs by Tom Lehrer. The initial pressing was 400 copies. Radio stations would not air his songs because of his controversial subjects, so he sold the album on campus at Harvard for $3 (equivalent to $28.00 today), while "several stores near the Harvard campus sold it for $3.50, taking only a minimal markup as a kind of community service. Newsstands on campus sold it for the same price."[21] After one summer, he started to receive mail orders from all parts of the country, as far away as San Francisco, after the San Francisco Chronicle wrote an article on the record. Interest in his recordings spread by word of mouth. People played their records for friends, who then also wanted a copy.[22] Lehrer recalled, "Lacking exposure in the media, my songs spread slowly. Like herpes, rather than ebola."[23]
The album included the macabre "I Hold Your Hand in Mine", the mildly risqué "Be Prepared", and "Lobachevsky" regarding plagiarizing mathematicians. It became a cult success by word of mouth, despite being self-published and without promotion. Lehrer embarked on a series of concert tours and recorded a second album in 1959. He released the second album in two versions: the songs were the same, but More of Tom Lehrer was a studio recording and An Evening Wasted with Tom Lehrer was recorded live in concert. In 2013, Lehrer recalled the studio session for "Poisoning Pigeons in the Park", which referred to the practice of controlling pigeons in Boston with strychnine-treated corn:[24]
| | | |
| --- | --- | --- |
| " | The copyist arrived at the last minute with the parts and passed them out to the band… And there was no title on it, and there was no lyrics. And so they ran through it, "What a pleasant little waltz"…. And the engineer said, "'Poisoning Pigeons in the Park,' take one," and the piano player said, "What?" and literally fell off the stool."[25] | " |
Touring
Lehrer had a breakthrough in the United Kingdom on 4 December 1957, when the University of London awarded a doctor of music degree honoris causa to Princess Margaret, and the public orator, Professor J. R. Sutherland, said it was "in the full knowledge that the Princess is a connoisseur of music and a performer of skill and distinction, her taste being catholic, ranging from Mozart to the calypso and from opera to the songs of Miss Beatrice Lillie and Tom Lehrer."[26] This prompted significant interest in Lehrer's works and helped to secure distributors for his material in Britain. It was there that his music achieved real popularity, as a result of the proliferation of university newspapers referring to the material, and the willingness of the BBC to play his songs on the radio, something that was a rarity in the United States. By the end of the 1950s, Lehrer had sold 370,000 records.[2]
That Was The Week That Was
In 1960, Lehrer essentially retired from touring in the U.S.[2] In the early 1960s, he was employed as the resident songwriter for the U.S. edition of That Was The Week That Was (TW3), a satirical television show.[21] An increased proportion of his output became overtly political, or at least topical, on subjects such as education ("New Math"), the Second Vatican Council ("The Vatican Rag", a tune based on the 1910 "Spaghetti Rag" by Lyons and Yosco),[27][28][29] race relations ("National Brotherhood Week"), air and water pollution ("Pollution"), American militarism ("Send the Marines"), and nuclear proliferation ("Who's Next?" and "MLF Lullaby"). He also wrote a song satirizing rocket scientist Wernher von Braun, who worked for Nazi Germany before working for the United States. ("'Once the rockets are up, who cares where they come down? That's not my department,' says Wernher von Braun.") Lehrer did not appear on the television show; vocalist Nancy Ames performed his songs, and network censors often altered his lyrics. Lehrer later performed the songs on the album That Was The Year That Was (1965) so that people could hear them the way that he intended. In 1966, David Frost invited him to contribute some of his classic compositions to his BBC program The Frost Report. The show was transmitted live, and he pre-recorded all his segments at one performance. Lehrer was not featured in every edition, but his songs featured in an appropriate part of each show. At least two of his songs were not included on any of his LPs: a reworking of Noël Coward's "That is the End of the News" (with some new lyrics) and a comic explanation of how Britain might adapt to the coming of decimal currency.
In the spring of 1960, Lehrer toured Australia and New Zealand, performing a total of 33 concerts to great acclaim.[21] Yet this occurred during a time in which he was "banned, censored, mentioned in several houses of parliament and threatened with arrest", in his words. In particular, "Be Prepared" drew advance resistance in Brisbane from the chief of police. He performed several unreleased songs in Australia, including "The Masochism Tango".[30]
He made a short tour in Norway and Denmark in 1967, where he performed some of the songs from the television program. The performance in Oslo on September 10 was recorded on video tape and aired locally that autumn, and this program was released on DVD some 40 years later. He performed as a prominent international guest at the Studenterforeningen (student association) in Copenhagen, which was televised, and he commented onstage that he might be America's "revenge for Victor Borge".[31] He performed original songs in a Dodge automobile industrial film distributed primarily to automobile dealers and shown at promotional events in 1967, set in a fictional American wild west town and titled The Dodge Rebellion Theatre presents Ballads For '67.[21][32] He attempted to adapt Sweeney Todd as a Broadway musical, working with Joe Raposo, to star Jerry Colonna. They started a few songs but, as Lehrer noted, "Nothing ever came of it, and of course twenty years later Stephen Sondheim beat me to the punch."[33]
The record deal with Reprise Records for That Was The Year That Was also gave Reprise distribution rights for his earlier recordings, as Lehrer wanted to wind up his own record imprint. The Reprise issue of Songs by Tom Lehrer was a stereo re-recording. This version was not issued on CD, but the songs were issued on the live Tom Lehrer Revisited CD. The live recording included bonus tracks "L-Y" and "Silent E", two of the ten songs that he wrote for the PBS children's educational series The Electric Company. Lehrer later commented that worldwide sales of the recordings under Reprise surpassed 1.8 million units in 1996. That same year, That Was The Year That Was went gold.[22] The album liner notes promote his songs with self-deprecating humor, such as quoting a New York Timesreview from 1958: Mr. Lehrer's muse is "not fettered by such inhibiting factors as taste."
Departure from the music scene
In the 1970s, Lehrer concentrated on teaching mathematics and musical theater, although he also wrote ten songs for the educational children's television show The Electric Company. His last public performance took place in 1972, on a fundraising tour for Democratic US presidential candidate George McGovern.[2]
There is a false rumor that Lehrer gave up political satire when the Nobel Peace Prize was awarded to Henry Kissinger in 1973. He did comment that awarding the prize to Kissinger made political satire obsolete,[34][35] but has denied that he stopped creating satire as a form of protest, pointing out that he had not toured for several years previously.[36] Another mistaken belief is that he was sued for libel by Wernher von Braun, the subject of one of his songs, and forced to relinquish his royalties to von Braun. Lehrer denied this in a 2003 interview.[18]
When asked about his reasons for abandoning his musical career in an interview in the book accompanying his CD box set, released in 2000, Lehrer cited a simple lack of interest, a disdain of touring, and the monotony of performing the same songs repeatedly. He observed that when he was moved to write and perform songs, he did, and when he was not, he did not, and that after a while he simply lost interest. Even though Lehrer was "a hero of the anti-nuclear, civil rights left," and covered its political issues in many of his songs, and even though he shared the New Left's opposition to the Vietnam War, he disliked the aesthetics of the counterculture of the 1960s and stopped performing as the movement gained momentum.[2]
Lehrer's musical career was relatively brief. He once mentioned that he performed a mere 109 shows and wrote 37 songs over 20 years.[37] Nevertheless, he developed a significant following in the United States and abroad.
Revivals and discographic reissues
Cameron Mackintosh produced Tom Foolery in 1980, a revue of Lehrer's songs that was a hit on the London stage. Lehrer was not initially involved with the show, but he was pleased with it; he eventually gave the stage production his full support and updated several of his lyrics for the show. Tom Foolery contained 27 songs and led to more than 200 productions,[22] including an Off-Broadway production at the Village Gate which ran for 120 performances in 1981.[38] Lehrer made a rare TV appearance on BBC's Parkinson show in conjunction with the Tom Foolery premiere in 1980 at the Criterion Theatre in London, where he sang "I Got It from Agnes".[39][40] In 1993, he wrote "That's Mathematics" for the closing credits to a Mathematical Sciences Research Institute video[41] celebrating the proof of Fermat's Last Theorem.
Lehrer performed in public on June 7 and 8, 1998 for the first time in 25 years at the Lyceum Theatre, London as part of the show Hey, Mr. Producer! celebrating the career of Cameron Mackintosh, who produced Tom Foolery. The June 8 show was his only performance before Queen Elizabeth II. Lehrer sang "Poisoning Pigeons in the Park" and an updated version of the nuclear proliferation song "Who's Next?"[42]
The boxed CD set The Remains of Tom Lehrer was released in 2000 by Rhino Entertainment. It included live and studio versions of his first two albums, That Was The Year That Was, the songs that he wrote for The Electric Company, and some previously unreleased material. It was accompanied by a small hardbound book containing an introduction by Dr. Demento and lyrics for all the songs. In 2010, Shout! Factory launched a reissue campaign making Lehrer's long out of print albums available digitally. The CD/DVD combo The Tom Lehrer Collection was also issued and included his best-known songs, plus a DVD featuring an Oslo concert.[43]
Musical legacy
Sardonic composer Randy Newman said of Lehrer, "He's one of the great American songwriters without a doubt, right up there with everybody, the top guys. As a lyricist, as good as there's been in the last half of the 20th century."[25] Singer and comedian Dillie Keane has acknowledged[44] Lehrer's influence on her work.
Lehrer was praised by Dr. Demento as "the best musical satirist of the twentieth century." Other artists who cite Lehrer as an influence include "Weird Al" Yankovic, whose work generally addresses more popular and less technical or political subjects,[45] and educator and scientist H. Paul Shuch, who tours under the stage name Dr. SETI and calls himself "a cross between Carl Sagan and Tom Lehrer: He sings like Sagan and lectures like Lehrer."[46]
Lehrer has commented that he doubts his songs had any real effect on those not already critical of the establishment: "I don't think this kind of thing has an impact on the unconverted, frankly. It's not even preaching to the converted; it's titillating the converted … I'm fond of quoting Peter Cook, who talked about the satirical Berlin kabaretts of the 1930s, which did so much to stop the rise of Hitler and prevent the Second World War."[36]
In 2003 he commented that his particular brand of political satire is more difficult in the modern world: "The real issues I don't think most people touch. The Clinton jokes are all about Monica Lewinsky and all that stuff and not about the important things, like the fact that he wouldn't ban land mines … I'm not tempted to write a song about George W. Bush. I couldn't figure out what sort of song I would write. That's the problem: I don't want to satirize George Bush and his puppeteers, I want to vaporize them."[18]
Gene Weingarten of The Washington Post interviewed Lehrer off the record in a February 2008 phone call. When Weingarten asked if there was anything he could print for the record, Lehrer responded, "Just tell the people that I am voting for Obama."[47]
The play Letters from Lehrer by Canadian Richard Greenblatt was performed by him at CanStage in Toronto, from January 16 to February 25, 2006. It followed Lehrer's musical career, the meaning of several songs, the politics of the time, and Greenblatt's own experiences with Lehrer's music, while playing some of Lehrer's songs. There are currently no plans for more performances, although low-quality audio recordings have been on the Internet.
Stylistically influenced performers include American political satirist Mark Russell,[48] Canadian comedian and songwriter Randy Vancourt and the British duo Kit and The Widow. British medical satirists Amateur Transplants acknowledge the debt they owe to Lehrer on the back of their first album, Fitness to Practice. Their songs "The Menstrual Rag" and "The Drugs Song" are to the tunes of Lehrer's "The Vatican Rag" and "The Elements" (the tune of the "Major-General's Song" from The Pirates of Penzance by Gilbert and Sullivan) respectively. Their second album, Unfit to Practise, opens with an update of Lehrer's "The Masochism Tango" called "Masochism Tango 2008".
In 1967, Swedish actor Lars Ekborg, outside Sweden most known for his part in Ingmar Bergman's Summer with Monika, made an album called I Tom Lehrers vackra värld ("In the beautiful world of Tom Lehrer"), with 12 of Lehrer's songs interpreted in Swedish. Lehrer wrote in a letter to the producer Per–Anders Boquist that, "Not knowing any Swedish, I am obviously not equipped to judge, but it sounds to me as though Mr. Ekborg is perfect for the songs," along with further compliments to pianist Leif Asp for unexpected additional flourishes.[49]
In 1971, Argentinian singer Nacha Guevara sang Spanish versions of several Lehrer songs for the show/live album Este es el año que es.[50][51]
Lehrer's song "The Old Dope Peddler" is sampled in rapper 2 Chainz' song "Dope Peddler", on his 2012 debut album, Based on a T.R.U. Story. The following year, Lehrer said he was "very proud" to have his song sampled "literally sixty years after I recorded it". Lehrer went on to describe his official response to the request to use his song: "As sole copyright owner of 'The Old Dope Peddler', I grant you motherfuckers permission to do this. Please give my regards to Mr. Chainz, or may I call him 2?"[25][52]
Lehrer has said of his musical career, "If, after hearing my songs, just one human being is inspired to say something nasty to a friend, or perhaps to strike a loved one, it will all have been worth the while."[4]
Discography
Studio albums
Compilation albums
Tom Lehrer Discovers Australia (And Vice Versa) (1960; Australia-only)
Tom Lehrer in Concert (1994; UK compilation)
Songs & More Songs by Tom Lehrer (1997; US compilation of his first two studio albums with additional songs)
The Remains of Tom Lehrer (2000)
The Tom Lehrer Collection (2010)
Many songs are performed (but not by Lehrer) in That Was The Week That Was (Radiola LP, 1981)
The sheet music of many songs is published in The Tom Lehrer Song Book (Crown Publishers Inc., 1954) Library of Congress Card Catalog Number 54-12068 and Too Many Songs by Tom Lehrer: with not enough drawings by Ronald Searle (Pantheon, 1981, ISBN 0-394-74930-8; Methuen, 1999, ISBN 978-0-413-74230-8). A second song book, Tom Lehrer's Second Song Book, is out of print, ISBN 978-0517502167.
Lehrer wrote The SAC Song, which was sung in the 1963 film A Gathering of Eagles.[53]
See also
References …
External links
https://en.wikipedia.org/wiki/Tom_Lehrer
Read Full Post
|
Make a Comment
(
None so far
)