Immigration Law Enforcement — Deporting and Removing The 30-50 Million Illegal Aliens In The United States — 16 Years To Rollback The Invasion — Ending Santuary Cities By Cutting Off All Federal Funding — Videos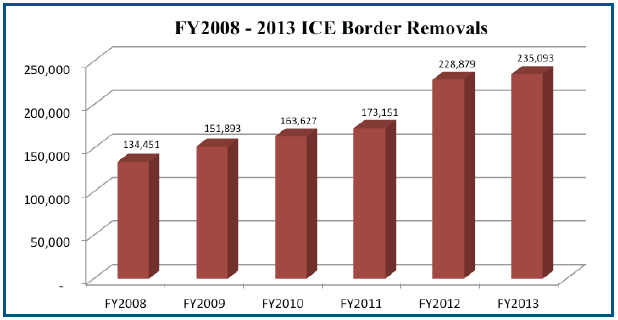 Pres Trump To Start DEPORTING ILLEGAL IMMIGRANTS From OBAMA AMNESTY First Day In Office, what next?
Donald Trump and the wall with Mexico… will it happen? BBC Newsnight
The Illegal Invasion of America
"The Gold Standard" of Fence System
The Great Wall of Trump
Top 5 Facts About President Donald Trumps Wall
18 seconds to climb a U.S. – Mexico Border fence
U.S. BORDER FENCE Is Left WIDE OPEN Allowing Illegal Immigrants from Mexico to Walk Into USA
What Mexicans think of Trump's wall – BBC News
So You Want to Build a Wall on the Mexican Border?
Is a wall along the US-Mexico border realistic?
Trump's Touchback amnesty explained by Marc Thiessen
How Donald Trump's Amnesty Plan Works
Donald Trump lays out three steps of his immigration policy
Donald Trump explains his immigration plan
Immigration by the Numbers — Off the Charts
Immigration Gumballs and White Genocide Best explanation ever
Ben Shapiro interviews Ann Coulter; Adios America; 7/13/2015; C-Span
Ben Shapiro: Amnesty Will Destroy Conservatives
How Many Illegal Aliens Are in the US? – Walsh – 1
Uploaded on Oct 20, 2007
How Many Illegal Aliens Are in the United States? Presentation by James H. Walsh, Associate General Counsel of the former INS – part 1.
Census Bureau estimates of the number of illegals in the U.S. are suspect and may represent significant undercounts. The studies presented by these authors show that the numbers of illegal aliens in the U.S. could range from 20 to 38 million.
On October 3, 2007, a press conference and panel discussion was hosted by Californians for Population Stabilization (http://www.CAPSweb.org) and The Social Contract (http://www.TheSocialContract.com) to discuss alternative methodologies for estimating the true numbers of illegal aliens residing in the United States.
This is a presentation of five panelists presenting at the National Press Club, Washington, D.C. on October 3, 2007. The presentations are broken into a series of video segments:
Wayne Lutton, Introduction: http://www.youtube.com/watch?v=q5KHQR…
Diana Hull, part 1: http://www.youtube.com/watch?v=f6WvFW…
Diana Hull, part 2: http://www.youtube.com/watch?v=QYuRNY…
James H Walsh, part 1: http://www.youtube.com/watch?v=MB0RkV…
James H. Walsh, part 2: http://www.youtube.com/watch?v=lbmdun…
Phil Romero: http://www.youtube.com/watch?v=A_ohvJ…
Fred Elbel: http://www.youtube.com/watch?v=QNTJGf…
How Many Illegal Aliens Are in the US? – Walsh – 2
Obama's Amnesty & How Illegal Immigration Affects Us
ICE Deported Less Than 1 Percent Of All Illegal Aliens in FY2016